Jamie is currently at the finals of the GameStop/Capcom Street Fighter 4 National Tournament in San Francisco. She has been there all day and has just called in with the two people that have made it to the finals. But first, here is the list of players that made it to the tournament:
Plano, Texas – David Hem – C.Viper
San Jose, California – Chris "CSB" – Balrog
Chamblee, Georgia – Mike Ross – E.Honda – RUNNER-UP
New York, New York – Justin Wong – Rufus – CHAMPION
Irondequoit, New York – Rahsaan "EvilRahsaan" – Dhalsim
Glendale, Arizona – Juicebox Abel – Abel
Chicago, Illinois – Ari "Floe" Weintraub – Sagat
Tukwila, WA – Jason "A-Dhalsim" Cole – Balrog – SECOND RUNNER-UP
Louisville, Kentucky – Jason "DreamTR" Wilson – M. Bison
Bloomington, Minnesota – Kyle "Coyotegrey" – Zangief
New Jersey, New Jersey – Christian "CapMaster" O'Hanlon – Sagat
Orlando, Florida – Trent "GimmeThemShoes" Vandeven – ???
La Place, Louisiana – "jakob002″ – M. Bison
Halethorpe, Maryland – Eric "Ramza" Kim – Sagat
Maumee, Ohio – Antwan Ortiz – Balrog – SECOND RUNNER-UP
Michael Ross VS Justin Wong. – Finalists
One will be using E. Honda, and the other will be using Rufus. More on this story as it unfolds. Here is a video of the final round: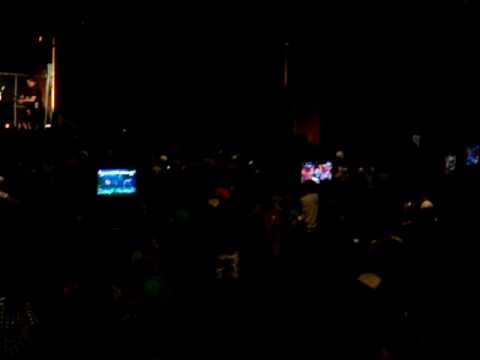 =====
Update: Justin Wong won using Rufus (4 to 1). Congratulations, he has just won the GameStop black belt.
Update: Justin moved on to play some champions from other countries.
Update: The international matches were a round robin. International finals happening now between Justin Wong and Daigo. Winner gets a trip straight to the EVO finals. Here is a video of the match: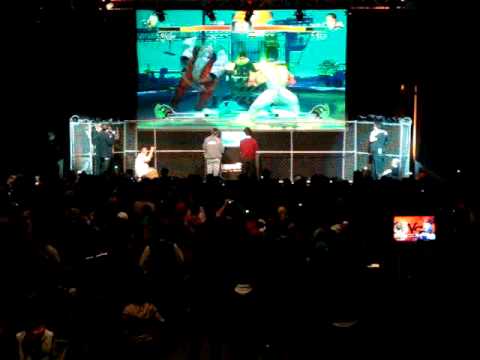 Update: Daigo wins in a clean sweep. Congratulations to Daigo. Jamie will post photos from the event when she can.

Picture of trophy, linked from Capcom Unity.