E3 is often about the biggest names in gaming discussing the biggest franchises in gaming.  Most fans are looking to hear more about games they have already heard were coming out, such as Assassin's Creed 3, Dead Space 3 and Halo 4.  But I am always pleasantly surprised when a game gets showcased that I knew nothing about before E3.
The next two days could still surprise me (and they probably will), but right now the most interesting up-and-coming game looks to be Watch Dogs.
Initially, when I watched the announcement trailer, I was immediately turned off.   The woman's voice was grating, and it came across as more of a political fear-mongering ad than announcing a new game. But hearing other gamers buzz about what they saw from the game prompted me to at least check the gameplay demo out.
Let this be a lesson to developers (and myself) — sometimes just showing us what the game is works better than making hundreds of cinematic teaser trailers.
Take a look at the demo showcased by Ubisoft at their conference this afternoon: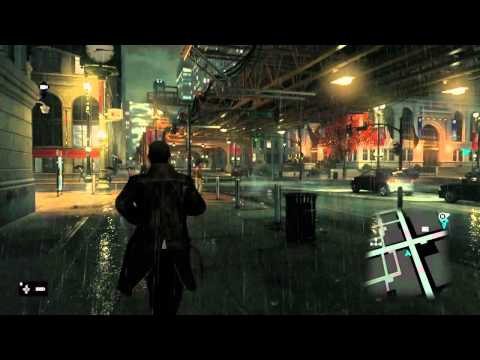 The game looks like someone took Deus Ex: Human Revolution, Grand Theft Auto, Rainbow Six and every 007 game and threw it into a blender. What comes out seems a fairly creative and not-so-unrealistic look into our society's future. The gameplay was dark, violent and left you wanting a whole lot more.
Watch Dogs currently does not have a release date, but Ubisoft did announce that will be a cross-platform game, available on Xbox 360, PS3 and PC. For all the sequels coming out in the next year, it's good to see some fresh meat.