With the first Skryim DLC Dawnguard just released a few weeks ago on PC (what happened to the PS3 players, Bethesda?), it was surprising to hear a few rumors this week about Bethesda announcing their next DLC.  But nevertheless, Bethesda sent out a press release this morning announcing the newest Skyrim DLC, Hearthfire.
The next DLC will focus on creating a homestead for your character in Skyrim.  Characters will now be able to purchase plots of land and build larger and more expansive homes.  It appears that customization is more detailed with this DLC than what we've seen with the average home purchases already available in Skryim.
In addition, players are now able to adopt children and help raise them.  For a preview, see the video below.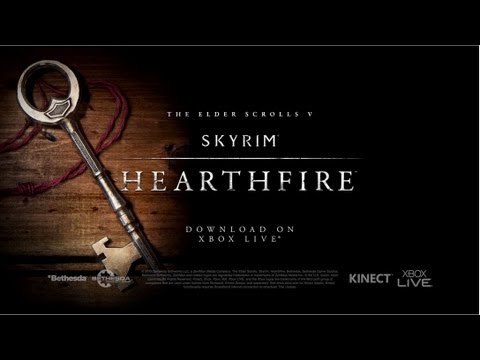 Overall this appears to be a surface update, just focusing on adding more detail and control for players.  Like the last DLC, it will be available for XBox players first and then later released on the other platforms.  Hearthfire will be available for download on Xbox Live on September 4th.
The Elder Scrolls V: Skyrim is available on Xbox, PS3 and PC.