Here comes a new challenger!
Yesterday Green Arrow was announced as the newest edition to Injustice: Gods Among Us in an EW.com exclusive, but now we've got screen shots and box art.  So put that in your pipe and smoke it, Entertainment Weekly!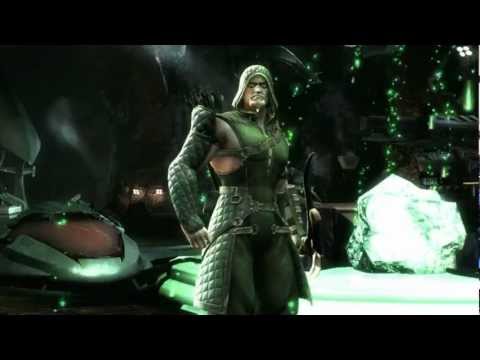 Also according to said box art we'll definitely have The Joker and Green Lantern to look forward to.
See, I wouldn't lie to you: here we have the Joker and what looks like Hal Jordan as Green Lantern.  We also have a pretty sweet render of Green Arrow's costume showing us the finer details of his design.
And now the screen shots, as promised.
What character are you still hoping to see appear in Injustice?