The Fox Panel at Comic Con was TBA in the schedule. The mystery around what and who will show up got the fans going, and the energy ramped up as the panel started. Out walked Hugh Jackman, and then things got real.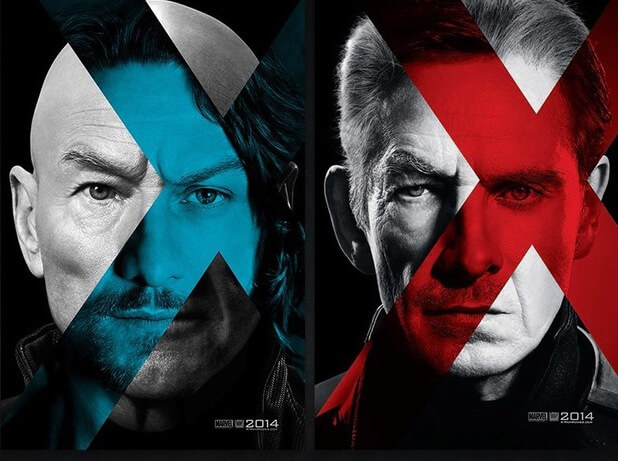 He of course was there to talk up the latest X-Men inspired movie: The Wolverine. He talked a little about filming in Japan, how the filmmakers made changes from book to screen. It was a little slow and pretty standard, staying to the main topics of the how's and why's. They showed some clips from the movie that people really enjoyed. But after about 15 minutes in, Hugh said he had to leave, and before that he said he'd like to have someone else come out and talk about Hugh's next movie he's doing. A "little indie" he called it. Bryan Singer came out and what followed is still being talked about on the Internet.
Singer came out on stage and introduced what has been said to be the largest panel ever in Hall H to this day. The surprise was all the X-Men from all four movies: Hugh Jackman, Jennifer Lawrence, Nicholas Hoult, Halle Berry, Sir Patrick Stewart, Sir Ian McKellen, Michael Fassbender, James McAvoy, Anna Paquin, Ellen Page, Shawn Ashmore, and newcomers Evan Peters (Quicksilver), Peter Dinklage (Bolivar Trask), and Omar Sy, who confirmed he's playing future-man Bishop. Thus, the crowd went nuts.
The cast brought a playful, fun-loving, and greatly appreciative vibe that the whole audience felt. McKellen noted that he felt "safe" in California "now that you've gotten rid of Prop 8." The crowd cheered in support. "I'm looking for a husband." Said elder Magneto, looking towards Fassbender, his younger counterpart in the film. "Hello Michael." Which Fassbender blew McKellen a kiss.
Halle Berry commented on the lack of love interests for her character Storm. "Is storm asexual or something?" which of course the audience let her know that no, storm gets some lovin' in the comics. Berry just made a face and went on about her business at that point.
The moderator got to ask each actor a question and allowed time for him or her to joke and be heard. Each got to discuss where they think their characters are now, almost 15 years since many of them started this journey into the world of the X-Men.
Peters, Dinklage and Sy got to say what it felt like being the new kids at the table and how they hope they live up to the expectations of the audience. Dinklage finally got to confirm that he is playing Bolivar Trask, the creator of the Sentinel program that will cause major issues for our heroes in the movie.
Singer answered a question about Quicksilver existing in both the "X" universe and "The Avengers 2" (being played by two different actors) by stating that character was always meant to be in his movie before Disney/Marvel's own plans for the son of Magneto.
The panel was wrapping up and everyone was being thanked for coming and showing their support for the massive film that comes out next year. But before they left, Singer had one more surprise, he brought a clip from the film. The lights dimmed and "X-Men: Days of Future Past" upped the ante, with a scene that framed McAvoy and Stewart nose-to-nose as the past and future Professor Xaviers. The crowd cheered and lost their minds yet again. All was well in the geek world.