For a long time there was a urban legend swirling around the gaming community. This urban legend related to a game long forgotten by most, for the Atari 2600. Somewhere, it seemed, there was a stockpile of thousands of copies of one of the worst games ever made buried underground.
The game? E.T. the Extra-Terrestrial, based on the Steven Spielberg film of the same name.
It seems the urban legend was based in fact. A Microsoft-backed documentary team has discovered a number of copies of the game buried in a landfill in Alamogordo, New Mexico. Just how many copies – certainly not thousands – is still unclear.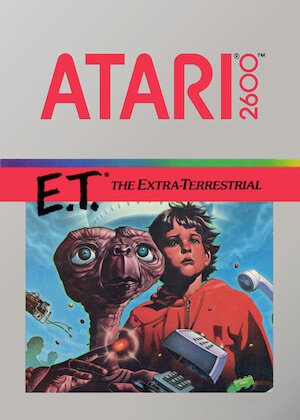 Designed by Howard Scott Warshaw and released in 1982, players control the alien (E.T.) from a top-down perspective, searching for pieces of the interplanetary telephone that will help E.T., in the immortal vernacular of the film, "phone home." Any action E.T. performs drains his energy bar. The bar can be filled up again by collecting – you guessed it – Reese's Pieces. Upon completing the telephone the player must first call the aliens and then reach their ship within an allotted time limit. The game met with initial commercial success, but critics were not so kind.
Adjectives scattered throughout various reviews include "primitive," "dull," "disappointing," "convoluted and inane," and "monotonous." The game is frequently cited as a factor in Atari's tremendous financial losses in 1983 and 1984.
According to Microsoft's Xbox Wire, "We can safely report that those long-buried cartridges are actually, 100 percent there." Footage of the excavation will appear in a Xbox-exclusive documentary tentatively titled Atari: Game Over. The film is scheduled to debut later this year.