Over the last decade, a creepy cornucopia of television shows with horror or supernatural themes have appeared. Many of them are just right to dig into for the Halloween season! Here are a few you may not have heard of, now on Netflix Streaming or Amazon Instant Video.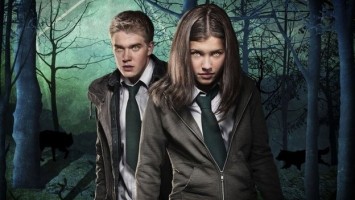 Wolfblood (2012 – . One season available for streaming.) – A BBC children's program about a teenage werewolf. But don't let the fact that it's for kids scare you away, it's a clever little show with few of the typical kid show trappings, definitely enjoyable for adults as well.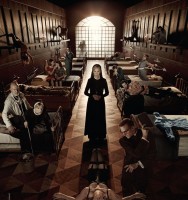 American Horror Story (2011 – . Two seasons available for streaming) – This is a show that's exactly what it says on the tin. Every season of this superbly horrifying series is a completely different story starring many of the same actors.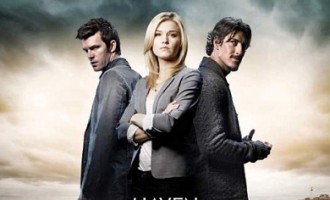 Haven – (2010 – .Four seasons streaming, fifth season currently airing on The Syfy Channel.) A New England town has a secret. Some of the residents are cursed with very interesting and often deadly supernatural abilities.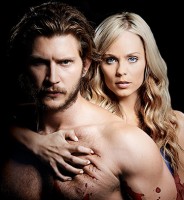 Bitten – (2014 – . One season available for streaming. A second season will air on the Canadian network, Space, in 2015) This show is based on Kelley Armstrong's very successful "Women of the Otherworld" series of books. The only female werewolf in existence struggles with her identity and where she truly belongs.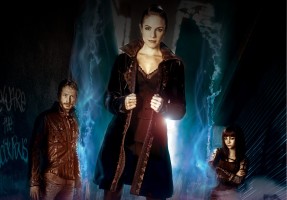 Lost Girl (2010 – 2014. Four seasons.)– A Canadian supernatural series about a succubus. That's right, a succubus: a demon who seduces men. However, in this series, succubi are just one species of fae. The protagonist, Bo, who has just learned about the existence of other fae, is forced to decide whether to align herself with the light or the dark side, and chooses neither. This is a witty and sensual show filled with strong female characters.
From Dusk Til Dawn (2014. One season available only on Netflix.) Based on the Robert Rodriguez movie of the same name, this Netflix-created series follows the adventures of two criminal brothers who have found themselves in a whole coven of supernatural trouble. Lovers of the character Fez from 'That 70s Show" might want to check out Wilder Valderrama as one of the antagonists of this exciting and smart series.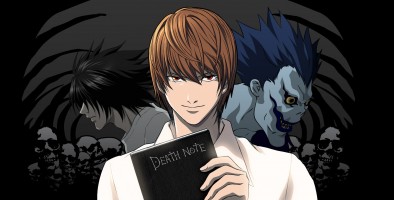 Death Note (2006. One season.) – This anime series is about a young man who finds a notebook owned by a god of death. Whoever's name is written in this book will die in whatever manner specified. "Death Note" is a very clever series detailing the corruption of the protagonist who starts out only wanting to do good things, but soon evolves into a world-threatening monster. And there are those who have gathered to stop him, if they can figure out who he is. What really stands out in this series is the very detailed explanation of rules for the notebook and how they are exploited by various users. Also fascinating is the theme that the gods may be watching, but they really don't care. All the really horrible things that happen to mankind are caused by mankind, not the supernatural.