February 28th is the 88th Annual Academy Awards. So much has happened in the last 88 years especially with the trends of cocktails. I am going to take you on a walk through history with cocktails and their recipes!
The 20s
The Academy Awards almost missed this great decade! People partied hard and wore fabulous clothes. Prohibition was in full swing so you had to plan ahead and be very sneaky to party with alcohol. The trendy drink of choice was whatever was cooked up in the bathtub, but I want to talk about a drink called the Mary Pickford.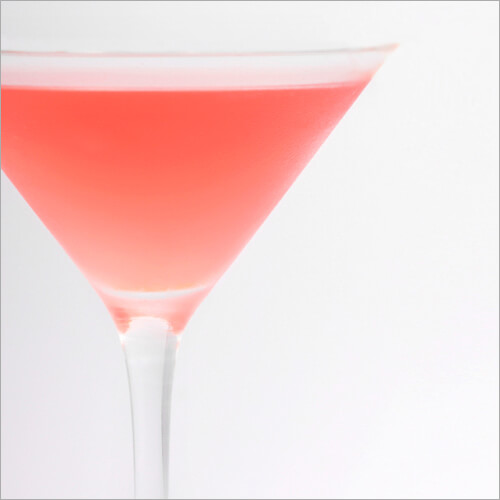 Mary Pickford
1 ½ oz Light Rum
1 oz Pineapple Juice
½ tsp Maraschino liqueur
½ tsp Grenadine
Cherry to garnish
In a shaker half-filled with ice cubes, combine all ingredients. Shake well. Strain into a cocktail glass. Garnish with a cherry.
The 30s
Prohibition finally ended in 1933 and times were changing. Alcohol was legal now but a lot of folks still relied on that bath booze they made. Here is the recipe for French 75.
French 75
1 ½ oz Gin
2 tsp Simple Syrup
1 ½ oz Lemon juice
4 oz chilled Champagne
Orange Slice to garnish
Cherry to garnish
In a shaker half-filled with ice cubes, combine the gin, sugar and lemon juice. Shake well. Pour into a collins glass.Top with champagne. Stir well and garnish with a orange slice and a cherry.
The 40s
WWII brought with it very scary times but people still partied with a drink in hand. Between the Sheets aka The Maiden's Prayer is a favorite of mine.
Between the Sheets
1 oz Brandy
1 oz light Rum
1 oz Triple Sec
1 oz Lemon Juice
In a shaker half-filled with ice cubes, combine all ingredients. Shake well. Strain into a cocktail glass.
The 50s
People were dancing and doing the Twist and taking a break and indulging in a Harvey Wallbanger.
Harvey Wallbanger
¾ oz Vodka
1 ½ oz Orange Juice
¼ Galliano
Orange slice for garnish
Maraschino cherry for garnish
In shaker glass with ice pour vodka and orange juice.  Shake well and pour into a Collins glass.  Float Galliano on top.  Garnish with orange wedge and cherry.
The 60s
In 1962 James Bond appeared on screen for the first time and the Vodka Martini was made famous.  
Vodka Martini
3 oz Vodka
1 oz Dry Vermouth
3 Olives
Combine vodka and dry vermouth in a cocktail mixing glass.  Fill with ice and stir until chilled.  Strain into a chilled martini glass. Garnish with three olives on a toothpick.
The 70s
Definitely a decade of self indulgence.  Many Hippies did so by way of the Kamikaze.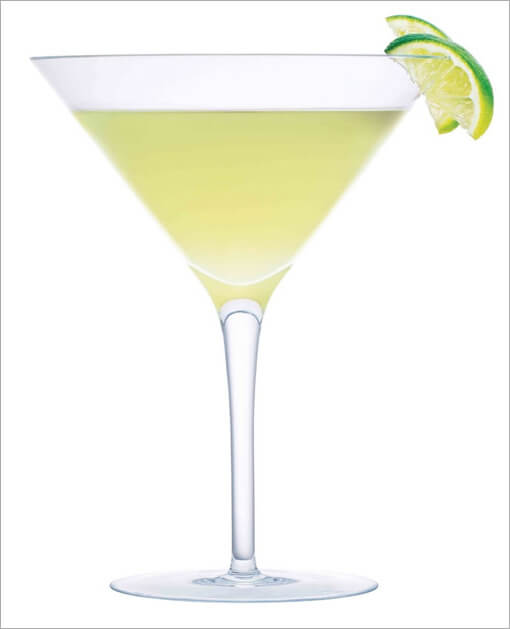 Kamikaze
1 oz Tequila
1 oz Triple Sec
1 oz lime juice
Lime and Lemon Slices
Pour ingredients into a shot glass and serve.  Garnish with lemon and lime slices.
The 80s
During the 80s the only thing with more alcohol than this drink was Aqua Net hairspray!  Forget about the big hair memories with the B52.
B52
1 ½ oz Kahlua
1 ½ oz Baileys
1 ½ oz Grand Marnier
Layer in a shot glass and serve with a stirrer.
The 90s
My love for this decade runs deep.  I am a Gen X'er that loved her NKOTB.  (please don't judge me) Just add some Ice, Ice Baby and create a Long Island Iced Tea!
Long Island Iced Tea
½ oz Light Rum
½ oz Gin
½ oz Vodka
½ oz Tequila
½ oz Triple Sec
1 oz sour mix
Mix all ingredients. Top off with Cola. Garnish with a lemon wedge.
The 00s
Everyone survived Y2K and decided to live it up with a Mojito!
Mojito
10 Fresh Mint Leaves
½ Lime, cut into 4 wedges
2 tbsp white sugar
1 ½ oz white rum
½ c club soda
Place mint leaves and 1 lime wedge into a sturdy glass. Use a muddler to crush the mint and lime to release the mint oils and lime juice. Add 2 more lime wedges and the sugar, and muddle again to release the lime juice. Do not strain the mixture. Fill the glass almost to the top with ice. Pour the rum over the ice, and fill the glass with carbonated water. Stir, taste, and add more sugar if desired. Garnish with the remaining lime wedge.
Present day
Hey! We work hard and play hard so you drink what you want to drink.  Here is my favorite cocktail.
Vodka Tonic
1 ½ oz Vodka
Tonic Water
Lime wedge to garnish
Pour Vodka over ice and top with tonic water.  Garnish with lime wedge.
If you are throwing your own Oscars party I hope you have a group of friends that are just as diverse as the decades of cocktails.  Cheers!