"All right, everybody, what do we all want to find under the Christmas tree?"
"MONEY!"
"Okay, yes, that would be nice, but what ELSE do we want?"
"GIFT CERTIFICATES!"
"Well that kind of falls into the money category, come on, there's something else…"
"BOOZE?"
"Oh for crying out loud…GEEKY CHRISTMAS PRESENTS."
In the spirit of a very sci-fi/fantasy/horror Christmas, here's the BSP team's recommendations for the perfect presents for the fangirl/fanguy in your life.
Feeding Hannibal – A Connoisseur's Cookbook by Janice Poon
You wouldn't automatically expect a TV show about a cannibal to be known for scenes involving beautifully presented food, but that's just one of the odd little contrasts that made Hannibal such an amazing series. All of those tempting meals served by the debonair serial killer Dr. Lecter had to be designed by a professional, and Feeding Hannibal is food stylist Janice Poon's chance to show off her skills. Whether you want funny behind-the-scenes anecdotes, bizarre information about how food can be made to look like something…not legally food, or step by step instructions for cooking up some truly decadent feasts, there's something here for everyone. And all of the design sketches and gorgeous full-color photographs make this cookbook look good enough to eat.
Monopoly – The Walking Dead – Survival Edition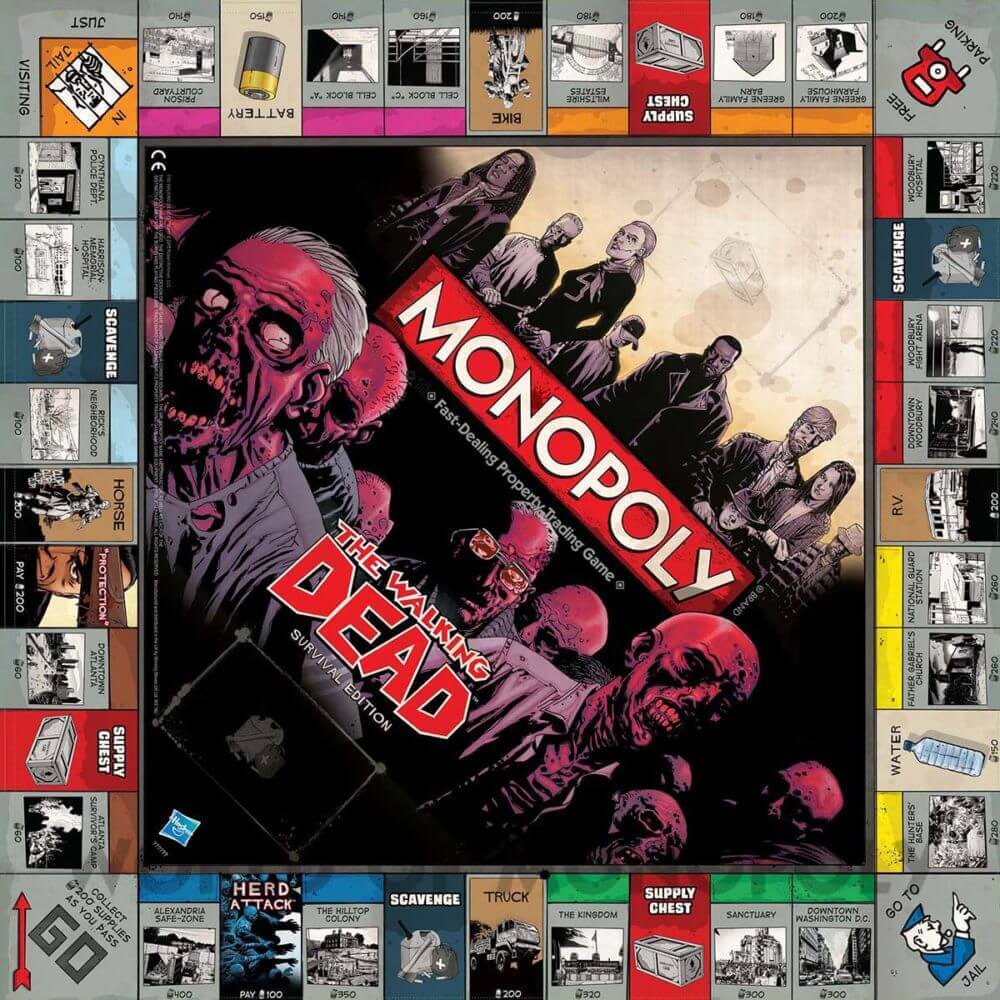 It's a little pricey, but this game has been getting rave reviews on amazon. It's based on the original The Walking Dead graphic novel series, but fans of the TV show will find a lot to love about it as well. The Monopoly board has been formatted with name changes to the properties, naturally, and the game pieces are all items from the story: sheriff's hat, RV, bucket of body parts. But the game's designers have twisted things a little by making players compete for supplies rather than money, all for the goal of fortifying your walls and guard towers (houses and hotels) in order to survive the zombie apocalypse. The board's artwork is extremely well done, and there's even a "speed game" option for those of you who don't want to devote the hours (days?) needed to play a full game.
If you're looking for more horror or sci-fi or fantasy toys…go to ThinkGeek. Seriously, they have ALL the toys.
Star Wars: Darth Vader Volume 1
If you haven't had a chance to read the Darth Vader series by Kieron Gillen, there's a hardcover version that just came out this year which collects all of the first twelve issues of the comic.
There was a lot going on in between Star Wars: A New Hope and Star Wars: The Empire Strikes Back; Kieron Gillen's story follows Darth Vader as he tries to atone to the Emperor for allowing the Death Star to be blown up on his watch. The book has lots of appearances by old favorites (Jabba the Hutt has a one-on-one meeting with Vader. It doesn't go well), and it introduces Aphara, Vader's surprisingly appealing, wise-cracking (and yet oddly worshipful) sidekick.
Doctor Strange:
The Art of the Movie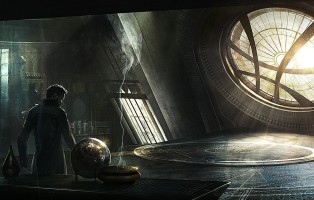 If you can't get enough of Doctor Strange and can't wait for Ragnarok to get here (almost a year arrgh!) you can at least look at some pretty, pretty pictures with Doctor Strange: The Art of the Movie.
There's lots of concept art and some thoughts from the filmmakers, and there's a hardback edition out with a slipcase too. Fair warning though: two of the amazon reviews say the ink they used has a pretty powerful smell, so if you're a book sniffer (don't judge) you've been warned.
Transformers Generations Titans Return Soundwave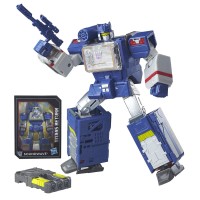 Well you knew we couldn't resist putting a Transformer on the list: released in July at San Diego Comic-Con, the Titans Return Leader Class Soundwave is all kinds of pretty. He's technically a Headmaster, as his head transformers into the teeny-tiny Soundblaster (and all the Leader Class heads are interchangeable with any other figure, if that sweetens the deal for you.)
He's not nearly as expensive as the Masterpiece Soundwave, but he also doesn't come with any tapes. However, the tapes that are sold separately are compatible, and this way you don't have to buy any of the lamer tapes. (Sorry, Ratbat.)
The Night Manager, Season 1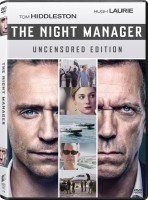 What's not to like about Tom Hiddleston and Hugh Laurie, on screen together, being all British and dangerous, surrounded by ridiculous amounts of wealth and power? Nothing! There's nothing not to like!
The Night Manager, Season 1 DVD and Blu-Ray just came out in August, and is the original, uncensored version. (We suspect the version we saw on the plane may have had some of the naughtier bits cut out, so we're willing to shell out for the good stuff.)
Crimson Peak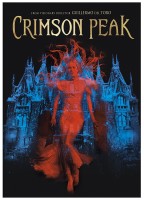 Yes, Tom Hiddleston made this list twice. Are you surprised? Have you listened to this podcast?
The DVD and Blu-Ray came out out last February, and if you haven't seen this movie you really need to give it a look. Critics had some mixed reviews and it didn't blow up the box offices the way everyone hoped, but Guillermo del Toro movies aren't generally blow-up-the-box-office productions: they're dark, lovingly crafted little boxes of disturbing imagery, and Crimson Peak is no exception. We genuinely loved this movie.
Welcome to Night Vale Tarot Cards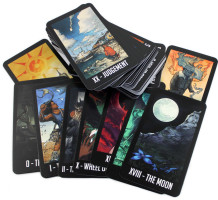 Seeing as how this podcast originally started as the Night Vale Recap Podcast, we have to showcase one of the lovelier items in their shop: the Night Vale Tarot Deck features Hanna Holloway's depictions of some of Night Vale's residents. From the Giant Masked Army to Tamika Flynn to Carlos's never-dying cell-phone to the Hooded Figures, it's 78 little homages to Night Vale.