2016 may not have been the best of years, but it saw the release of some amazing books. And since Elizabeth has been focusing more on her artwork these last few months (check out her Daily Doodles on instagram) this year I get to keep the entire "Best Of" list for myself, myself, you hear?! Mwa ha haaaa!
*Ahem* Sorry, got a little carried away there. Click the jump for a list, in no particular order, of my ten favorite books from 2016.
Summerlong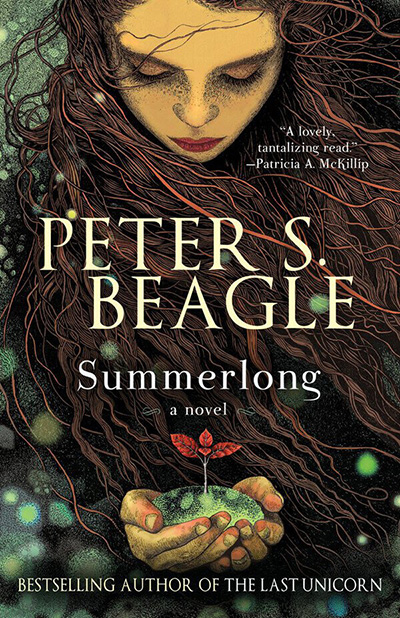 Peter S. Beagle ended a three-year-long dry spell with this dreamlike love letter to the islands off the coast of Seattle. The novel has some beautifully flawed characters (a retired professor who brews his own beer, a basketball-shooting, bad-tempered Sicilian flight attendant are just the two most prominent characters), plus atmospheric settings and love and heartbreak and a story that's part retold fairytale and part "I wonder what if…" inspired by a well-known myth.
The full Summerlong review can be found here.
The Queen's Poisoner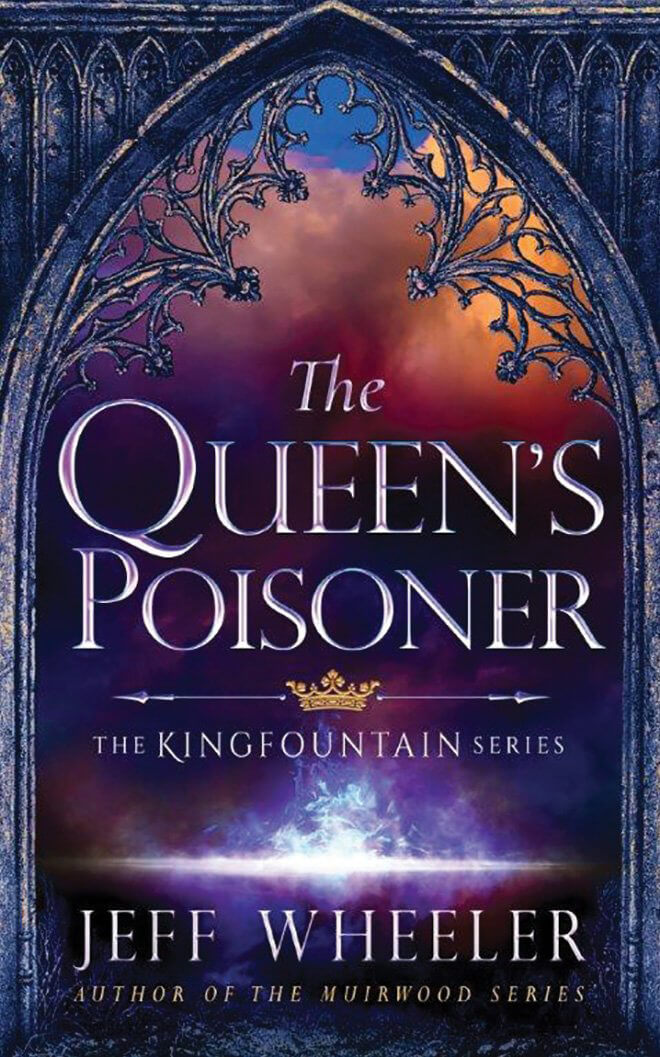 Fifteenth Century England is reimagined by Jeff Wheeler in his Kingfountain Trilogy as a fantastical world inspired by the legend of Arthur and Merlin, where the Fountain Blessed have magical powers to heal, or twist people's minds, or even see the future. The trilogy became progressively darker as Owen Kiskaddon has to make more and more difficult choices in order to survive the ruthless King Severn's rule. All three books are some of the best fantasy out there, but the first one in the trilogy remains my favorite, with Owen learning his place in the King's court, being protected by the mysterious Queen's Poisoner, and befriending the ever irrepressible Duke's daughter Evie, Elysabeth Victoria Mortimer to you.
The full The Queen's Poisoner review can be found here.
Ninefox Gambit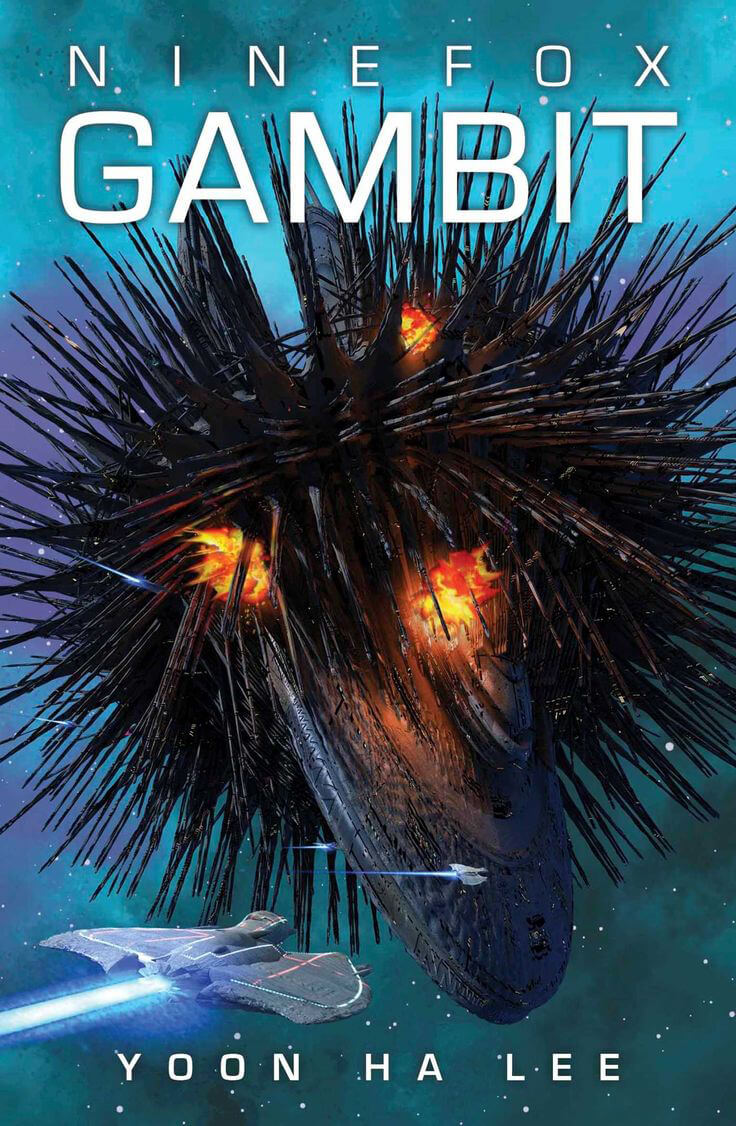 It starts with a space battle using technology that's completely dependent on what calendar each of the opposing sides are using, and it gets more complicated from there. Yoon Ha Lee's epic hard-sci-fi novel drops the reader into the center of the action with very little explanation. The society and the world here are both extremely complex, everyone has their own agenda, and the story shuttles back and forth between the horror of high-tech war to the details about a society where robot servants are shaped like animals and spaceships' names sound like poetry.
The full Ninefox Gambit review can be found here.
The Brotherhood of the Wheel
A long-haul trucker might be the farthest person you can imagine from a knight of the realm, but that's exactly what Jimmie Aussapile is. Part of an offshoot of the Knights Templar, Jimmie is a member of a knighthood that includes state troopers, construction workers, taxi drivers, motorcycle gangs, and many others who make their living on the highways, protecting travelers from dangers both magical and mundane. The book has a grittier feel than most fantasy books, but R.S. Belcher's hard-boiled mystery comes complete with sorcerers, monsters, and a plot to use an ancient evil to destroy the world. It's also a hell of a fun read; nobody does dry, smart-ass dialog quite like Belcher.
The full The Brotherhood of the Wheel review can be found here.
The Last Days of New Paris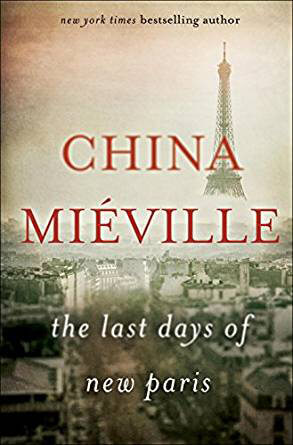 China Miéville excels at creating whole worlds based around very odd concepts (two cities merged together but still separate, a climate event that involves floating glaciers, an alien race that can only understand humans if they're clones speaking in unison), but he's outdone himself with this one. It's set in an alternate universe where World War II kept going for more than a decade, in a sealed-off Paris where soldiers from both sides try to survive after the explosion of a strange new weapon, one that's based entirely on Surrealism. Take the oddest piece of artwork you can think of from the Surrealist movement; there's probably a version of it in this story, wandering around Paris trying to eat people.
The full The Last Days of New Paris review can be found here.
How to Talk to Girls at Parties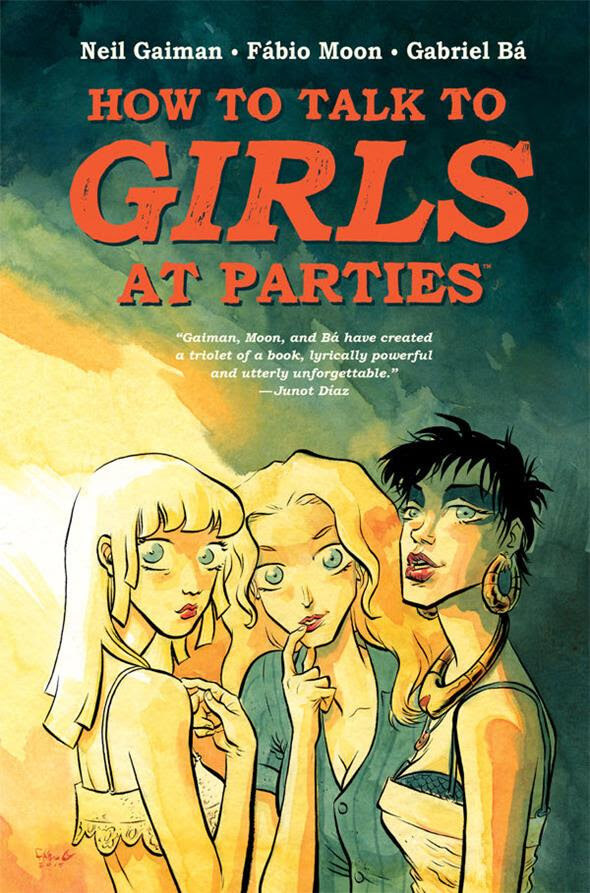 The fact that I love Neil Gaiman's writing will come as a surprise to no one. But I was pleasantly surprised to find how much the artwork by Fábio Moon and Gabriel Bá improved on a Gaiman story I already thought was damn near perfect. Gaiman tells a lovely and strange tale of typical, lonely, 15-year-old Enn, struggling so much with the concept of talking to girls that he somehow misses the fact that the three girls he has a conversation with at a party aren't even close to being human. But then you add the artwork by Moon and Bá, and you get a graphic novel that adds so many fun details, with each of the girls' stories illustrated so gorgeously, that you end up wishing Enn could have stuck around to talk to more girls in that unexplained party in the middle of London.
The full How to Talk to Girls at Parties review can be found here.
Death's End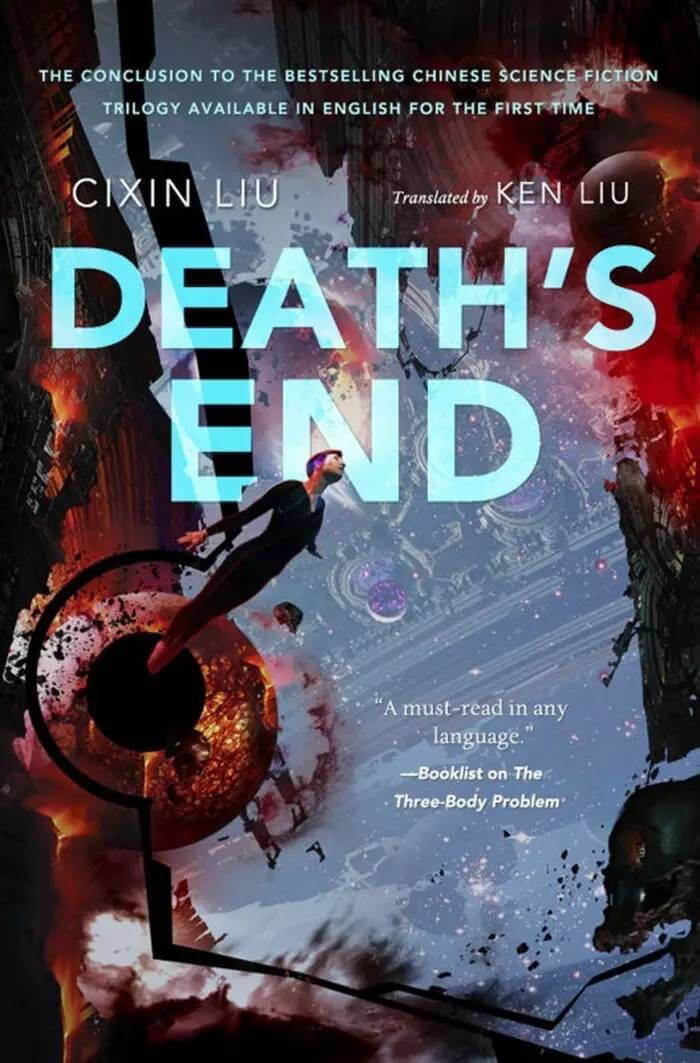 The first book in Cixin Liu's Remembrance of Earth's Past trilogy won a Hugo award, and the series just kept getting better and better as it went along. But not easier to read. Liu's writing is hard-sci-fi like nobody's business, and if you want to read this one you'd better be prepared to grapple with a plot that's intertwined with theoretical physics and an alien race with completely different rules for how to go about "surviving" in a universe filled with unseen threats.  There are also fairytales and a tragic love story, political plots, genocide (both attempted and successful), and gorgeous, terrifying images that use concepts straight out of Edwin Abbott Abbott's book Flatland to set your brain on fire. This book hurts, and it's also one of the most brilliant things I've ever read.
The full Death's End review can be found here.
Feeding Hannibal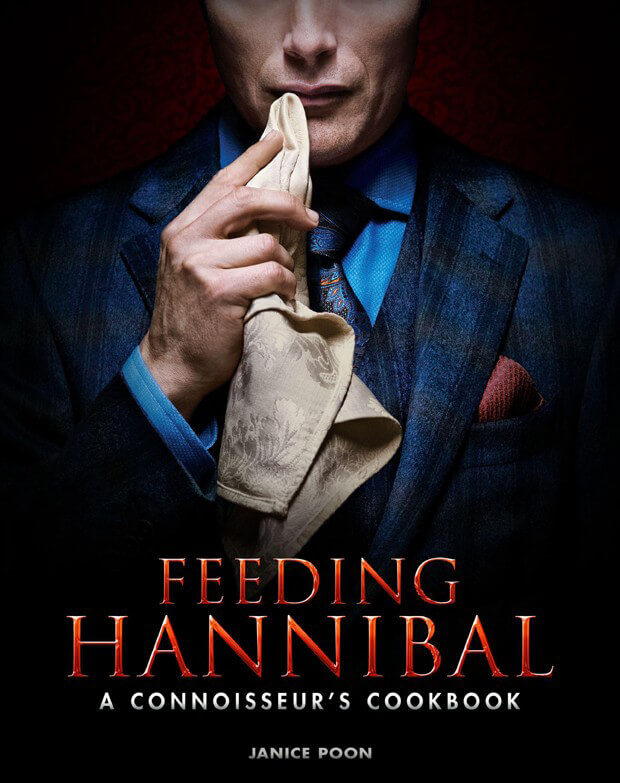 What can I say about the Hannibal-themed cookbook created by food stylist Janice Poon? I've already used one of the recipes to make a very tasty Osso Buco (using beef and not…something else) and I can confirm that Janice's instructions are detailed and easy to follow. The full-color photographs are beautiful, the stories about the actors behind the scenes are hilarious, and there are plenty of fascinating details about all the methods Janice used to make food that was appropriate for the theme of each episode, delicious for the actors to eat in take after take, while still making it look like it might have been made out of…something else.
The full Feeding Hannibal review can be found here.
Swift To Chase – A Collection of Stories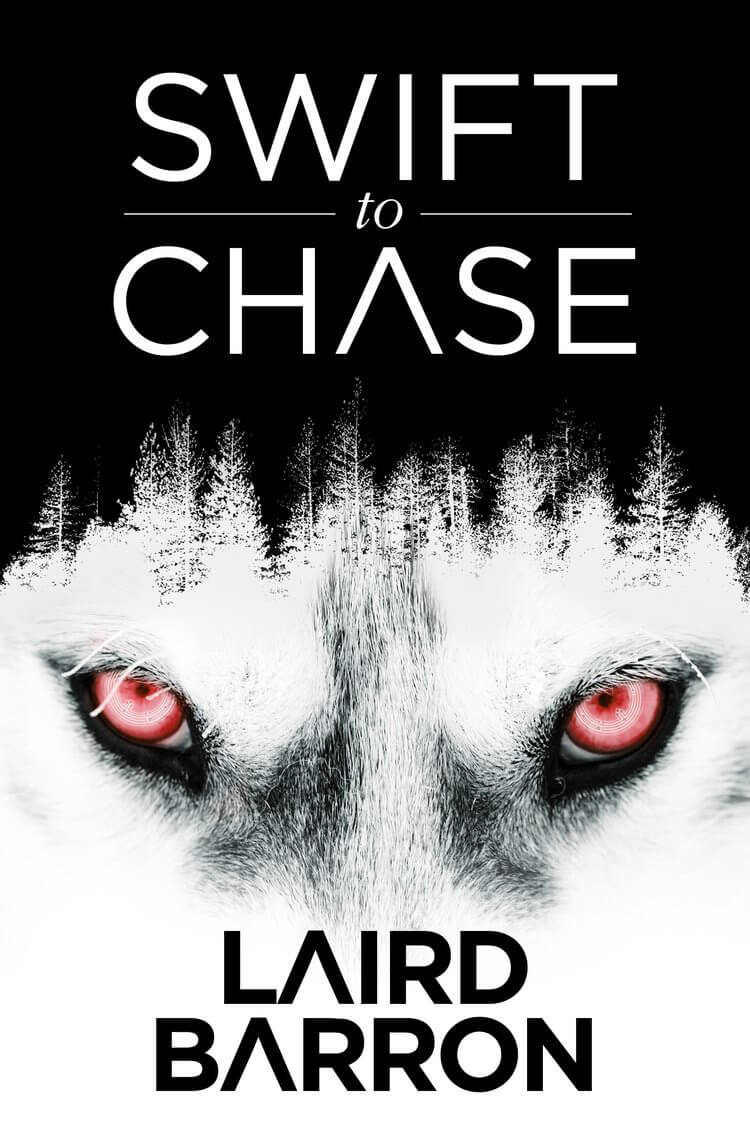 There's a sentence from my earlier review of this short story collection that I think summed things up the best: "I'm running out of synonyms for 'weird'." Twelve stories, many of them having something to do with Alaska, most of them interconnected (somehow), and all of them very, very strange. Laird Barron creates beautiful, gruesome images and unique characters, and runs them through mysteries in his sometimes clipped and sometimes gothically flowing style. The author's been laying the groundwork for these stories for decades, and you may not understand everything that happens in them (I certainly didn't) but you might find yourself thinking about them late at night when you can't sleep.
The full Swift to Chase review can be found here.
Children of Lovecraft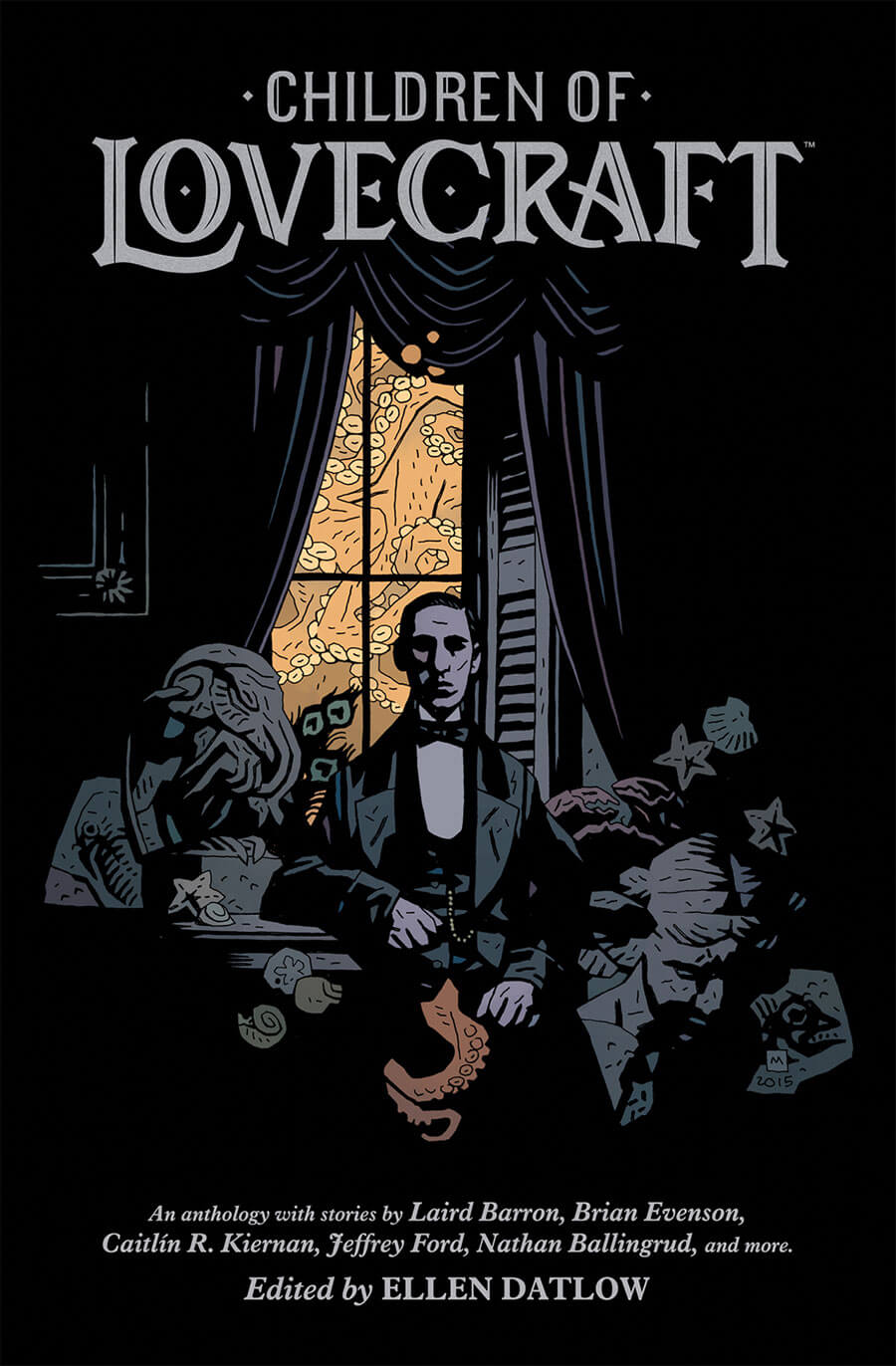 I usually like anthologies by different authors less than I like collections by a single author (*waves madly* China Mieville and Neil Gaiman, call me!), but boy, this accidental find ended up being one of the best of the year, maybe even one of the best collections I've ever read. Fairytales, murder mysteries, shambling monsters and (my favorite) trouble in the mine, this collection is full of dazzlingly talented authors having a ton of fun playing with all the toys created by H.P. Lovecraft.
The full Children of Lovecraft review can be found here.