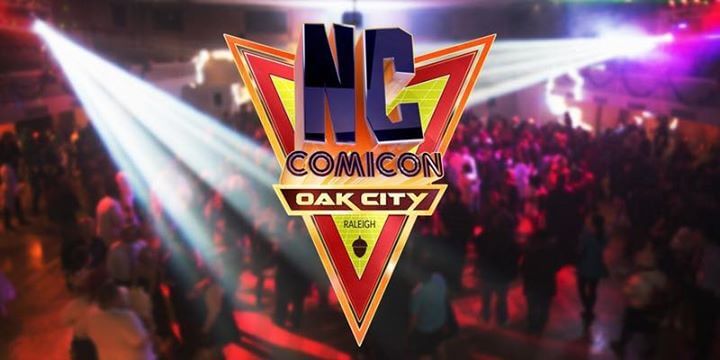 It wouldn't be a comic book convention without a chance to mix with artists and buy some stuff! And while you're mixing and shopping, it'd be helpful to know what not to bring with you. Or arm yourself with. And if you're an artist looking to work for one of the big publishers, IDW and Action Labs Entertainment will be reviewing portfolios this weekend, and they do accept bribes (and by bribes, we mean cookies.) Click the jump for helpful links from the NC Comicon: Oak City website.
There will be two sessions for portfolio reviews – one on Saturday and one on Sunday – and the review slots fill up fast so be sure to arrive early. http://nccomicon.com/oak-city/events/portfolio-reviews/
Most of the special guests at the convention will have their own booth in Artist Alley, and there are almost a hundred other booths with artists from around the industry. Check out the link to see who's attending and where your favorite artist will be.
If I'm honest, the activity I love most about comic book conventions is wandering the sales floor. Here is the list of vendors and clubs who'll have a booth this year.
Look, we all love us some cosplay. And the more realistic-looking the costume the better, right? But there's going to be a lot of people in close proximity here, and accidentally slicing someone with a sword or clonking someone on the head with a selfie stick will ruin your convention fast (not to mention theirs). Just to make sure you don't get part of your costume confiscated at the door, this link gives a rundown of what is and is not acceptable at the show.
A map to the location, convention hours, and details about the show (including the Harassment Policy. Cosplay Does Not Equal Consent. I don't think that can be said too many times) can all be found here.