Well it's here and fans can breathe a sigh of relief. Marvel Studios finally got to make its own Spider-Man movie: Spider-Man: Homecoming, directed by Jon Watts and staring Tom Holland, Michael Keaton, Jon Favreau, Zendaya, Marissa Tomei and fan favorite Robert Downey Jr. as Iron Man. It's full of great Marvel characters and moments. There is no doubt fans finally have a Spider-Man movie to be proud of.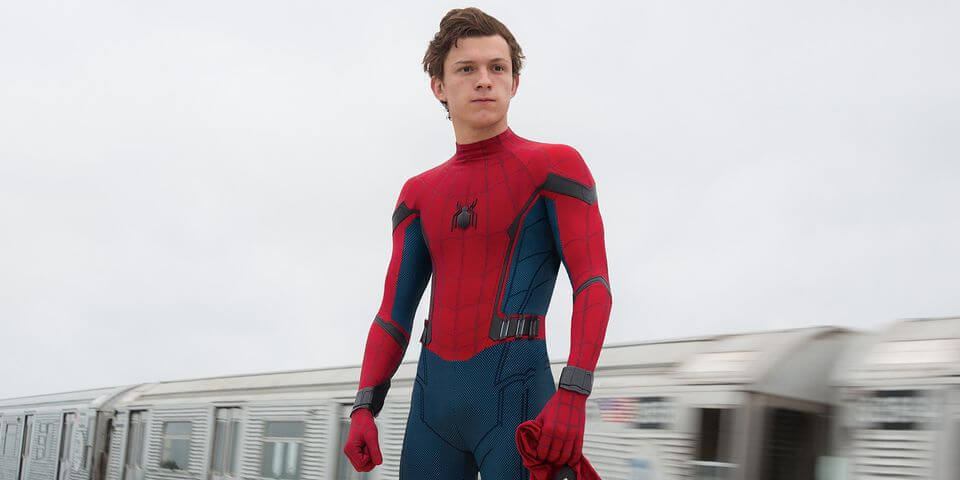 Only being a passing fan of the first five Spider-Man movies, there was a lot riding on this particular one for me personally. I needed it to be wonderful. I needed it to hit all the Spider-Man/Marvel standards I have come to expect as a fan. Characters needed to be real, having all three dimensions. More or less they needed to be the characters I have grown up reading with a modern twist. After years of waiting I now have a Spider-Man movie that, as a fan, I can be satisfied with.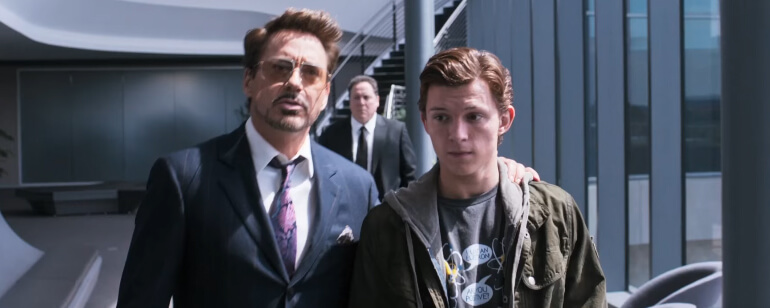 The movie starts after the events of Captain America: Civil War. We see Peter Parker's journey with trying to come to grips with being a young superhero that wants more but is still just 15, having a hard time balancing the superhero gig and the high school kid, and having to report to Happy Hogan, who of course reports back to Tony Stark. Peter's overzealousness starts getting him into hot water when he tries to stop a group of high tech thieves being lead by Adrian Toomes, the Vulture. Throw in the average teenage angst, girl and bully issues and family drama, it all combines to be exactly what all the Spider-Man stories should be about.
Tom Holland is Spider-Man: young, fun, and just great in the role. He is the best Spider-Man we have had so far. Not being over 30 is a great start for one. He has an innocence about him that works so well for how he is portraying Peter. Some of the best scenes are with him and Aunt May, Marissa Tomei. They're both so good in these roles. There is something special about the scenes with Holland and Downey too. They just have "it". And you want more of "it", but the filmmakers give you just enough to pave the path for greatness. It's the beginning of a great mentor relationship you want to see more of it in future projects.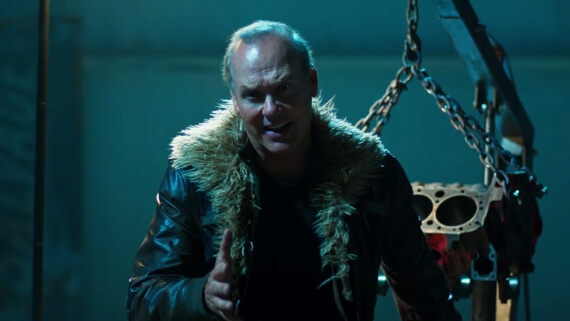 As great as Holland, Tomei and Downey are, and they are great, Michael Keaton does all the scene stealing. I never thought I'd see a version of the Vulture that is awesome. He is, at best, a B-list villain who really only works well with other villains alongside him, Sinister Six style. But here, Keaton crafted a workingman who is massively screwed over by the system and goes on his own to make things better for him and his family, but along the way ends up being the villain. He's a great comic villain: He's cruel, calculating and damn scary with his line deliveries, which of course is a testament to how good of an actor Keaton is. He saw a character that was damaged and turned him into something we hope could be in future Marvel movies. For me, he is the standout in the movie.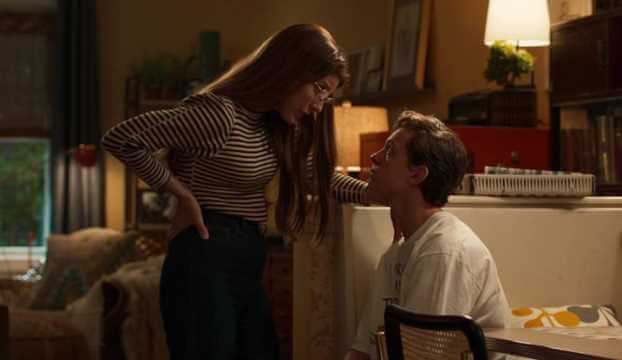 We all now know we can do some amazing things with CGI. But I will say this, knowing where we came from in the Spider-Man pantheon of films; this new version's effects are amazing. It's slightly unfair to say: the technology has come so far since the first Spider-Man movie in 2001 that it's a no brainier that the effects are better. Why I bring it up is even though we've seen Spider-Man swing across New York several times before, here it's done in new and exciting ways, rejuvenating the effect for me. It's hard to say why, other than when you see them you'll understand. It doesn't take away from some of the great effects before, but here there is a grace and style that wasn't there previously. Being in new hands and being allowed to do new things 95% of the time can never hurt a project.
The movie is full of great fan service and not in a bad way. Marvel has 55 years of Spider-Man jokes and moments and this movie is full of them. Which proves that someone read something! It's a nice change from of other comic book flicks. A personal favorite moment is how they give the Spider-Man/Peter Parker half-face treatment: a standard in Spidey comics. Certain famous covers are infused into scenes pretty organically, so unless you're an uber geek, like myself, they could be missed, but are great to see. This is a Spider-Man movie made for fans by fans.
Once again, Marvel has another super hit on their hands. And it's wonderful to say that it's a new Spider-Man movie, and a great one! It's full of action, humor, great acting and sensational Spidey moments. Of course there is a Homecoming dance in the movie, but lets be real, it's called Homecoming because Spider-Man is now at home with Marvel Studios, where he should have been all along, and it is amazing.