Calling all vampires, werewolves, zombies', fans of horror and the people who love Halloween! Did you know there are several horror/Halloween conventions every year? I know right! Well this past weekend was Midsummer Scream 2017. Held at the beautiful Long Beach Convention Center near the Queen Mary and all sorts of fun things to do. It's a wonderful weekend where all sorts of fans gather with friends and family to celebrate all things macabre.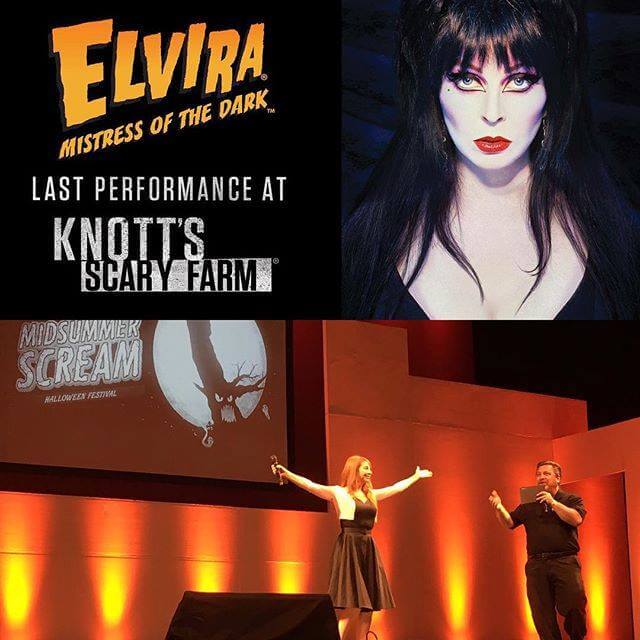 The event includes panel discussions with the creative teams behind Knott's Scary Farm and Universal Horror Nights. More than 100 vendors selling one of a kind horror items, mini-haunted mazes, movies and appearances by genre legends such as Cassandra Peterson, better known as Elvira, Mistress of the Dark. If you love Halloween, this is the convention for you.
Many of the venders cater to the needs of the horror-obsessed fan: selling strange things you never knew you needed. Lots of wonderful handcrafted items: Handmade coffin shelves, soaps themed around horror icons like Jason Voorhees or Frankenstein's Monster. Tons of make-up venders to discuss and break it down for you in simple terms on how to get the perfect monster look. All sorts of fun t-shirts and accessories that all fans need and three different fog venders showing off just what makes their machines different from the competition.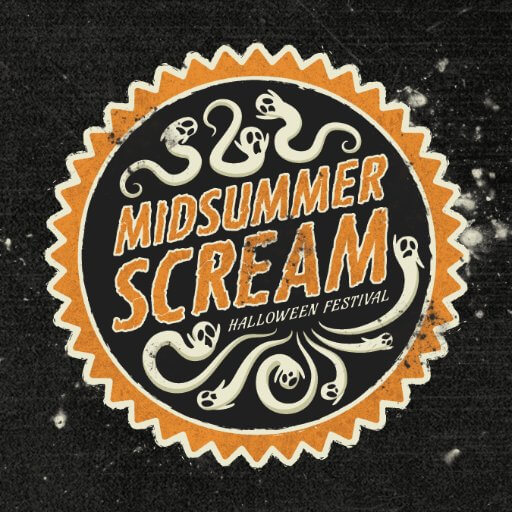 Just waking on the floor is a treat for the Halloween infatuated person. But the highlight was during the Knott's Scary Farm presentation where they announced a revamp on their hugely popular Trick r' Treat Haunted House. Where now guests are given small digital flashlight that can be control by the scare employees: basically they have control to shut off the light when they want to as you wander thought a dark maze never knowing when the lights will shut off and come back with a monster in front of you. That you never knew was there. Good times!
But what made this presentation even better was the special appearance by Cassandra Peterson, Elvira, Mistress of the Dark herself. She came out to a standing ovation from the crowd. She announced that she would yet again be performing this year at Knott's Scary Farms for their 45th anniversary of this Halloween seasonal treat. But with all the sweats she gave us there were some sours. With a heavy heart she did let us know that this would be her last year at Knott's. She will be retiring at the end of this Halloween season. Sighting she's getting older and want's to go out on her teams before she's over stayed her welcome. She will be missed, but she will always be the Queen of Halloween no matter what!
So if you're a fan of horror or all things Halloween, run, don't walk to a horror con in your area. There fun, full of great surprises, wonderful likeminded people all coming to together to celebrate their love of all things that go bump in the night.