Miss Fisher's Murder Mysteries fans have proven what a devoted fan base can do. Every Cloud Productions started a crowd funding campaign on Kickstarter to raise money needed for a feature film that is in the works.
Season 3 of Miss Fisher left us fans dying of excitement after Jack (Nathan Page) and Phryne (Essie Davis) finally kissed. Then Phyrne procceded to fly away with her Father in tow headed toward England. So, what are us fans doing in the meantime? We write fanfiction, started Facebook pages (devoted to the show and to individual characters), attended Miss Fisher Con in Las Vegas and rewatched all 3 seasons over and over again.
When given the opportunity to help get the movie going us fans went crazy. Within 24 hours the first goal of $200,000 AU was met on Kickstarter. Now with 5 days left the total is over $600,000 AU with a stretch goal of $700,000 AU. I think it can be done!
If you haven't already watched Miss Fisher's Murder Mysteries you can find it on Netflix. What are you waiting for? There is mystery, fabulous wardrobes, sexy men and women and friends that have become family. All set in the late 1920's. It is a must see! The TV series is based upon the novels written by Kerry Greenwood
Here is the link to the Kickstarter Campaign.
Here is my favorite picture of Miss Fisher and Jack.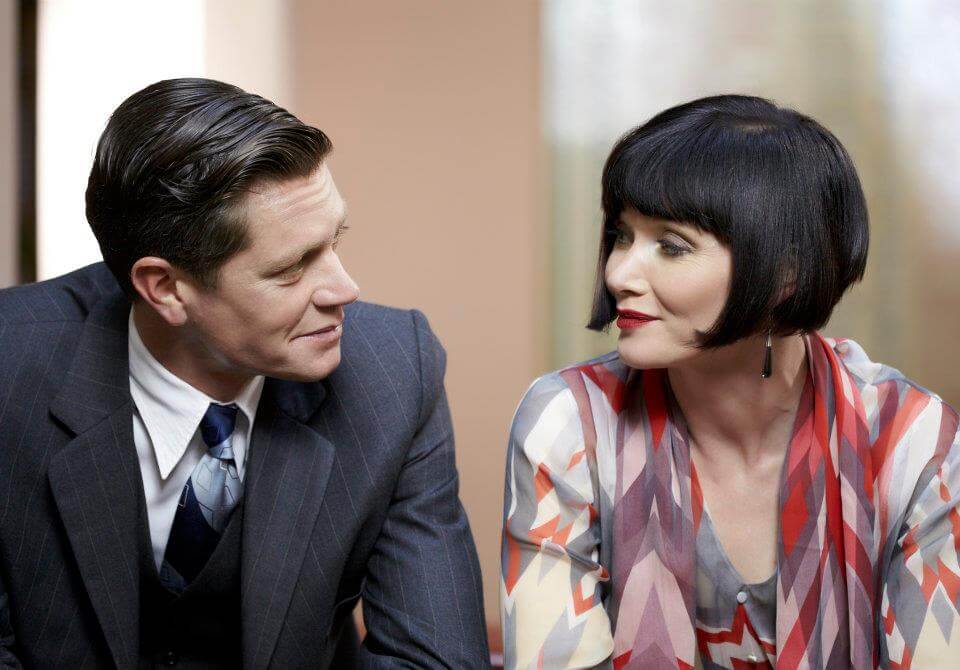 As always, you can comment below or find me on Instagram and Twitter and you can find the whole pixelatedgeek.com gang on Instagram or Twitter.