No podcast this week; the new Night Vale episode doesn't drop until tomorrow, and it'll be a few days before we catch up on all our TV shows and OH MY GOD HAVE YOU WATCHED SEASON TWO OF STRANGER THINGS YET?
Ahem. To fill the time until then, have some of our favorite Welcome To Night Vale fan art. We decided this time to focus on just angels. (The Sheriff's Secret Police said it was okay to acknowledge their existence!)
Angels of the Night Vale by sweetlynumb63.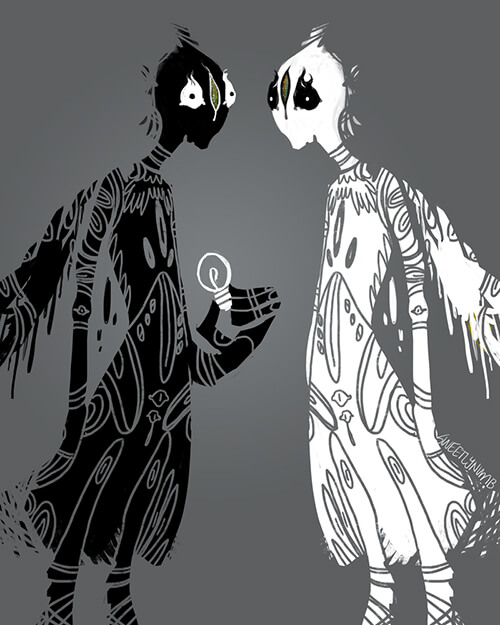 Welcome, Angel by Deems.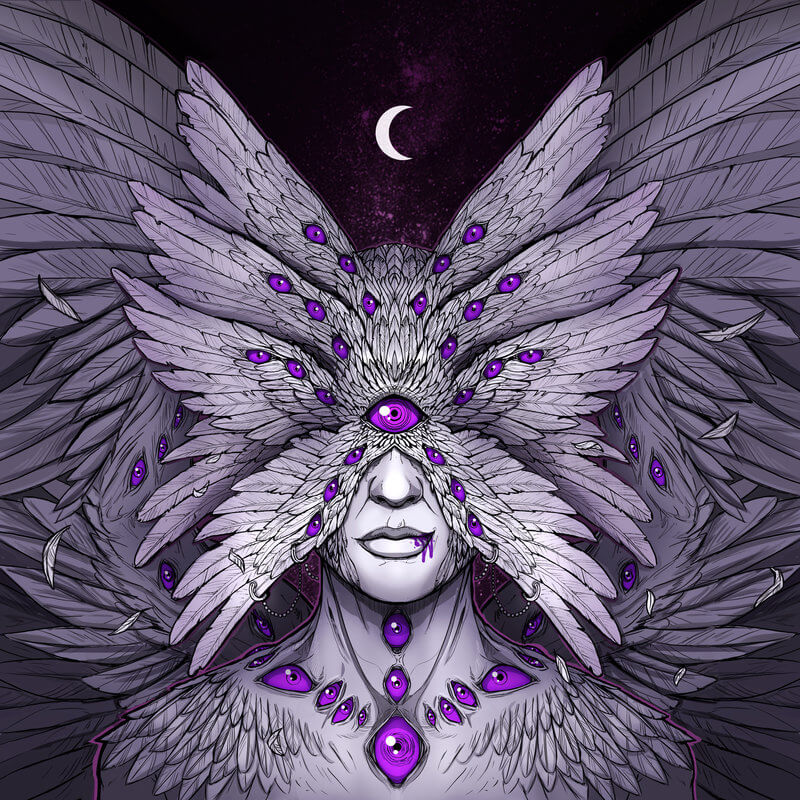 Angels named Erika by cayra, kaytara, and Christoph Gerlach.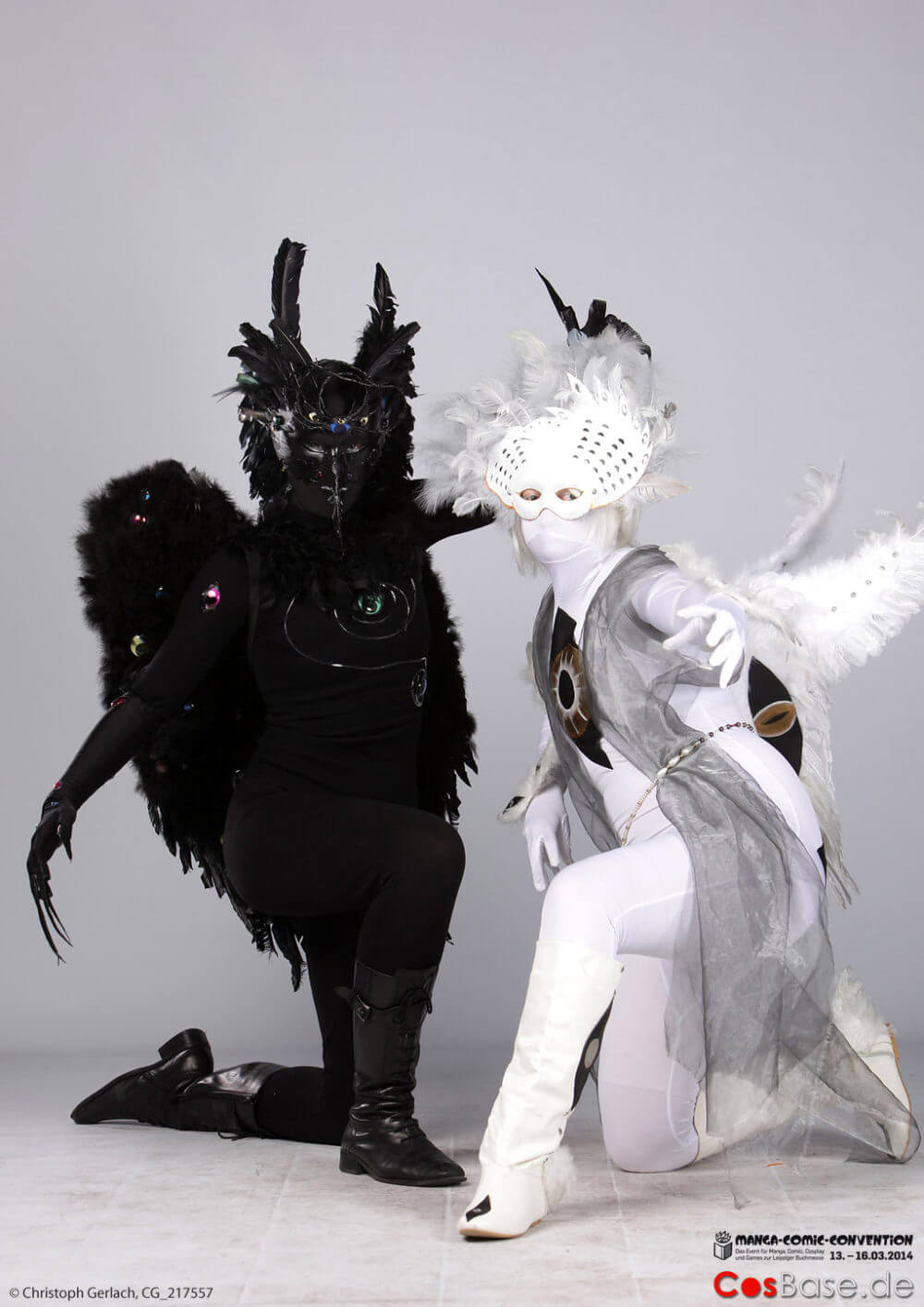 Erika as the Queen of Cups by Lee Bradford.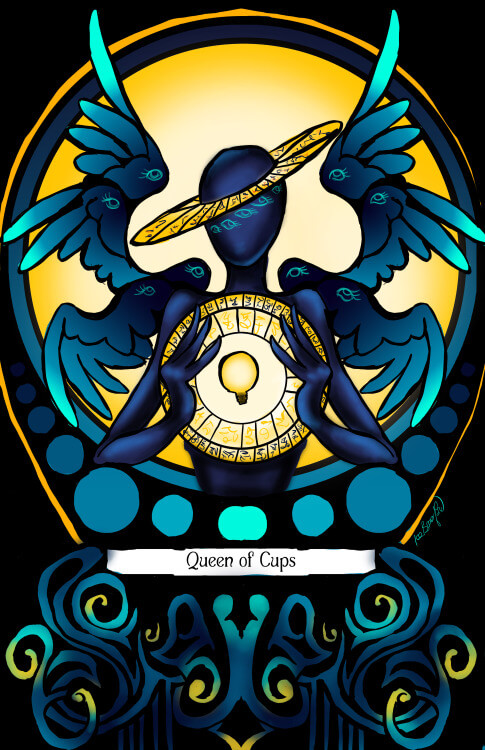 Night Vale Angels by Siinys.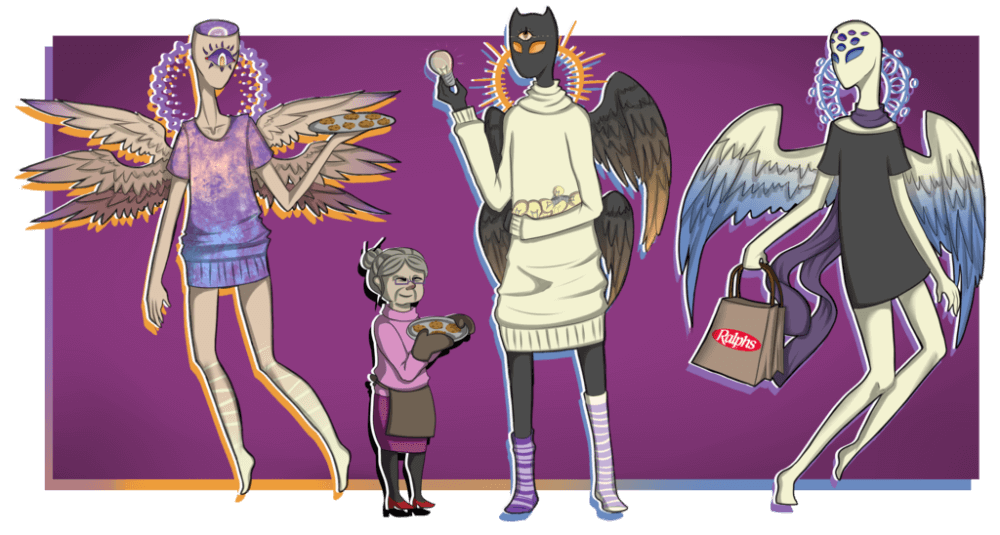 The Angels and the porch light by amomiu.
Josie's Darling Angels by Larbesta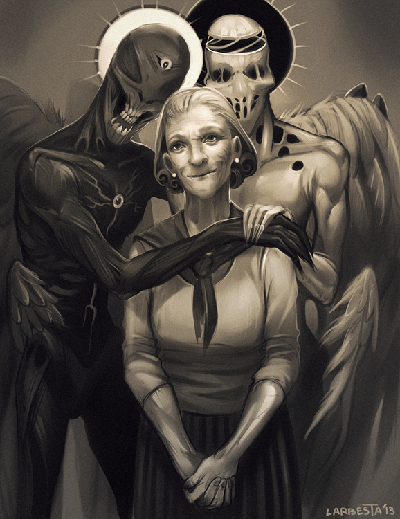 Old Woman Josie and Erika the Angel by Admantius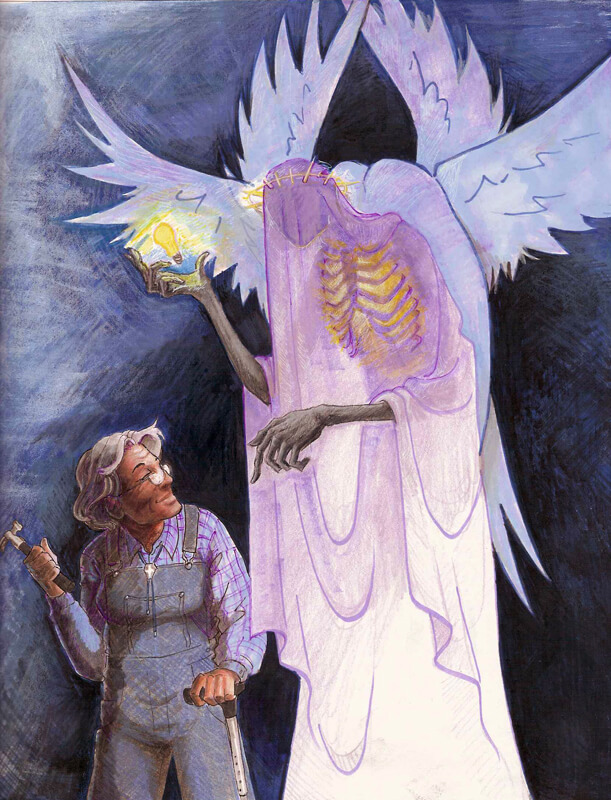 Angel Erika gif by Surikane