Call Me By Your Name is a beautiful romantic-coming-of-age drama directed by Luca Guadagnino. Based on the novel of the same name by Andre Aciman, the movie chronicles the romantic relationship between Elio, a 17-year old living in Italy, and his father's American assistant, Oliver. What starts as friendship ends up being a relationship that defines both characters as each learn about true love and their own place in the world.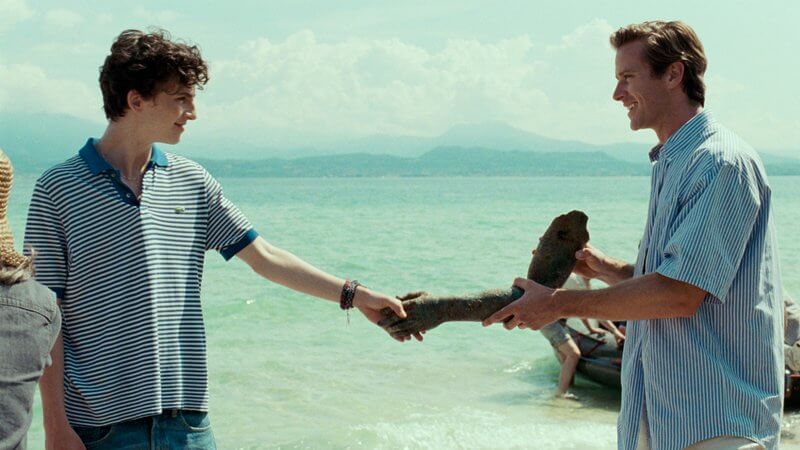 Timothee Chalamet plays 17-year Elio Perlman. He lives in the Italian countryside with his parents (wonderfully played by Michael Stuhlbargand and Amira Casar.) His father, a big time professor of archaeology, every year invites a student to live with them and assist the professor in his work. This year's candidate is American student Oliver, Armie Hammer. Over the summer of 1983 Elio and Oliver start a friendship that turns to more.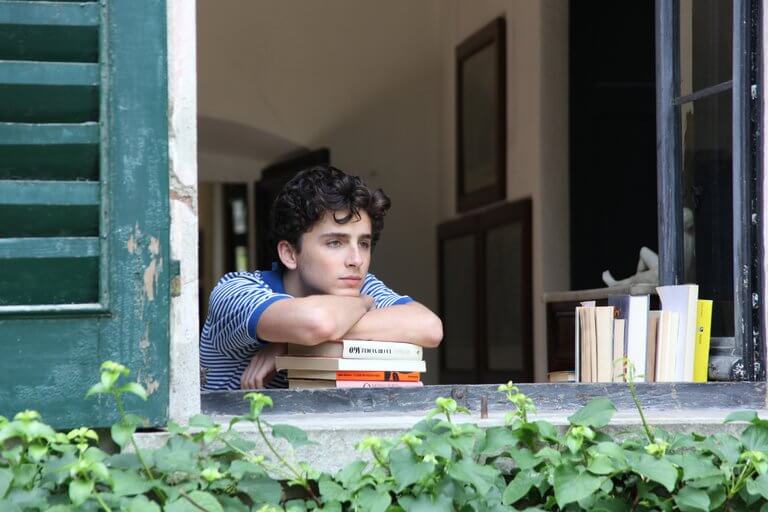 Eilo and Oliver's romance begins slowly, circling each other at a distance with longing glances or a lingering touch. Soon Eilo, like every teenager, falls head-over-heels in love with Oliver. Not understanding their own feeling towards each other, their game of courtship turns to being downright cruel: passive aggressively throwing insults, childhood antics of slamming doors, or the silent treatment for days. Desperately trying to suppress their growing feelings towards one another it leads them to emotionally sabotage their feelings, which they need to fix before each gets hurt beyond repair.
The story organically unfolds though Eilo's point of view. And it's Eilo who initiates the affair, overtly as young men tend to do, though Oliver later admits to playing his part in (what the movie does a great job of showing) a mutual seduction. The duo may not be able to say or do what they mean because of the society's norms, so the director speaks for them in the way he uses his camera, by framing shots a certain way so we as the viewer understand all that needs to be said. In long intense closeups or lingering shots, Guadagnino shows us more emotion than what the two men could be allowed to do. He manages to make the camera come to life with the love that is being shown on screen.
This movie would not work as well if it weren't for the talents of Timothee Chalamet and Armie Hammer. The two have instant chemistry and are a joy to watch together on screen. Both actors have an amazing ability to say so much with just one word or a simple glance. This is a perfect study of actors acting. They take their craft very seriously and it shows with every scene they have together. Hammer has come a long way from his Lone Ranger days. Not just another pretty face in Hollywood, Hammer has raw talent that needed the perfect movie to show the world what he really can do. This was the vehicle he needed. A relative newcomer to audiences, Chalamet meets Hammer and challenges him as a perfect partner in the film. Chalamet has an ability to say more than most people can say in a day with just a look. He's an amazing actor that will go on to have a wonderful career.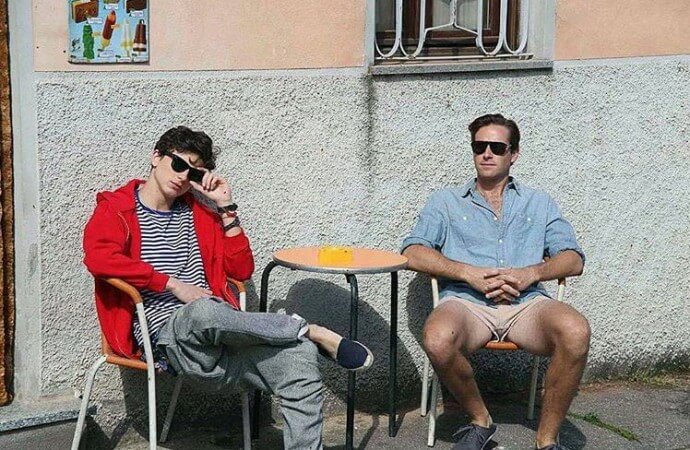 You want these two characters to be together. You hope for their love, but because or culture and first love drama, you know they can't be. Chalamet masterfully shows his heartache with just emotion and no dialogue. The end shot is one of beauty and pure raw passion as we watch a young man come to terms with his heartache and knowing things will be okay. For someone so young to be able to show this is quite an amazing thing to witness.
Shot beautifully by Sayombhu Mukdeeprom in Italy, the director and cinematographer manager to capture the wonderfulness of Italy and all it has to offer. The small town the movie takes place in is breathtaking. It's every Italian stereotype you can imagine: stunning old buildings with history and age and people full of passion and life. This was a wonderful snapshot of small town Italian life.
A highlight of the film is that it doesn't fall into a stereotypical gay-romance film trope: where someone dies of an illness or gets attacked from a homophobe trying to prove a point. So many dramatic gay-centic films have these clichés. It was a nice change to have a film that just allowed two people fall in love with no real tragedy. The most tragic thing in the film is some heartbreak, which everyone can relate to on some level. Allowing people to just be themselves is a great thing and shows just how important representation matters for everyone, not just the ones being represented.
This movie is about love: nothing more, nothing less. The purest love of all, your first love, you'll never forget, the kind that sets the bar so high you'll always try to achieve it again. The film manages to make a simple coming-of-age story into a breathtakingly beautiful story about two young men coming to terms with themselves over the course of a summer that will change their lives forever. This is one of the most captivating love stories this year and should win every award it gets nominated for. Call Me By Your Name is truly is one of the best films of 2017 and should be remembered as one of the great films for the modern era.