Well, 2017 has come to an end. Not going to sugarcoat it folks: this was a rough year with ups and so many downs. And we've all felt it: the looming war, the orange moron leading us into more despair every day, the countless sexual predators finally being called out and of course who could forget the return of the Nazi! Who saw that coming? But though it all we as people had to take charge and stand up and say no more! And we did. We marched for women, fought for black lives, trans rights and basically the right to simply be free in our country. The fight continues: people who hate and fear, your time has come. You will not win.
Yes, heavy stuff this year. But when we needed to decompress or just shut off the voices in our brains and have a little enjoyment, this year was full of some great movies: wonderful films showing us love, strong females standing up for all rights, and people showing the world how much representation matters. No matter how bad things look; at least our voices in art haven't been silenced.
These are the 20 film of this last year that I feel are worth seeing or not seeing. Due to life finding a way to mess things up, I didn't get to see as much as I would have liked. A goal for 2018! See more movies!
Top 10 recommend: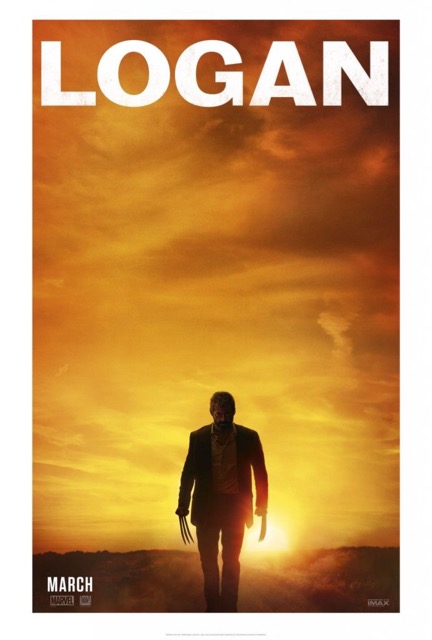 Logan:
The many years of Hugh Jackman playing one of the world's most popular comic book heroes has come to an end. And what a way to close out his tenure. A fantastic look at The Wolverine as he come to grips with aging and living in a world where he no longer fits in. Outstanding performances by Jackman and Patrick Stewart. By far one of the best comic book movies made. Like living in a Johnny Cash song for 2 perfect hours.
The Big Sick: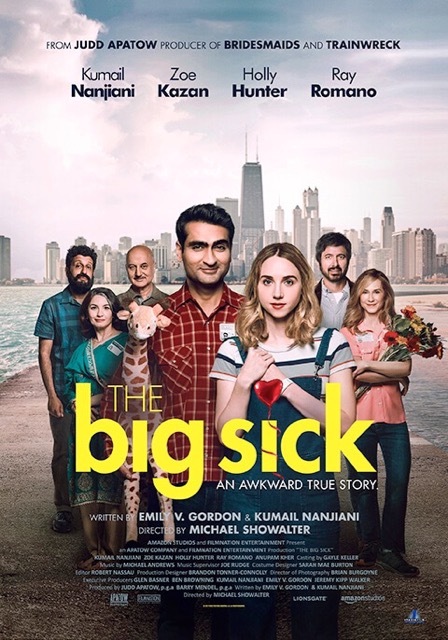 The semi-autobiographical story of how comedian Kumail Nanjiani met and fell in love with his wife, Emily. Hilarious and heart breaking with hope all rolled into one great movie. Well acted, written and leaves you with a wonderful feeling.
Wonder Woman:
Was about time Wonder Woman finally got her own movie. DC/WB's only real hit to date. This took the world by storm. Not since Batman '89 has a comic book movie been this loved and talked about. All women, young and old, could go and finally see a woman kicking ass on screen without needing a man to define her. Gal Gadot is incredible as Diana and Patty Jenkins deserves all the respect from her peers. The "No Mans Land" scene is not only a great scene in a comic book movie but by far one of the greatest scenes in movie history.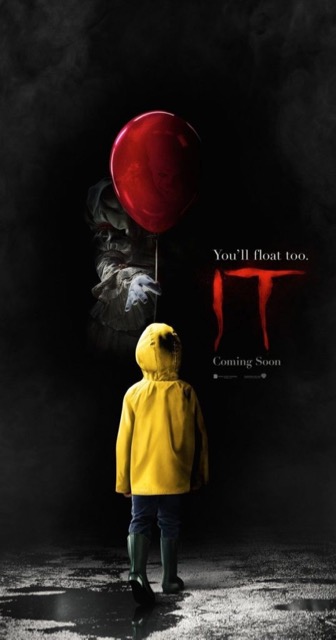 It:
Stephen King's masterpiece was finally given the treatment it has deserved. It was the little horror movie that just kept on giving this year, and sparked a whole new fear of clowns for this generation. Wonderfully acting by the kids and Bill Skarsgard as Pennywise the Dancing Clown. Nightmare making and an absolute delight.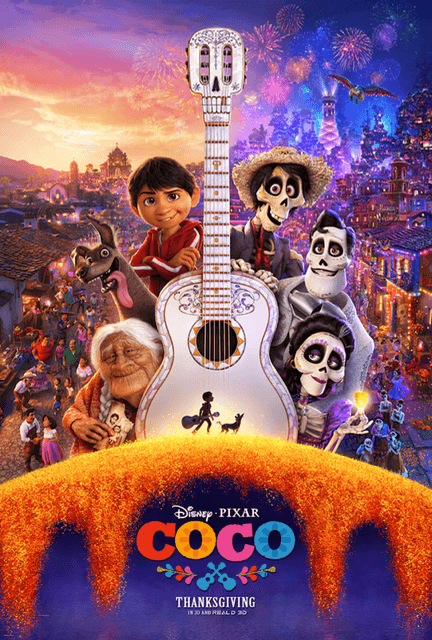 Coco:
Disney/Pixar's' animated film showcasing the world and the beauty of the Mexican holiday: Dia de Muertos (Day of the Dead). Bright, colorful and remarkable as we see this wonderful holiday though the eyes of a young boy who is trapped between worlds learning about family and himself. A movie that just shows how important representation is.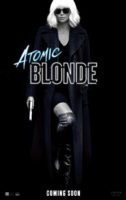 Atomic Blonde:
Another fine example of women kicking ass this year: Charlize Theron is a spy in 1980's Berlin dealing with Cold War shenanigans, with James McAvoy along for the ride: great acting, amazing soundtrack and some of the best action scenes in the last five years of film. This was a wonderful standout this year.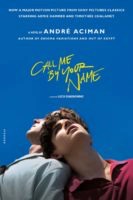 Call Me By Your Name:
This small movie about two young men falling in love against 1980s Italy is one of the strongest and most beautiful love stories of the year: exquisitely acted by Armie Hammer and Timothee Chalamet. Another movie giving representation and showing us when love is involved there's nothing we as humans can't overcome. By far one of the most perfect and beautiful films.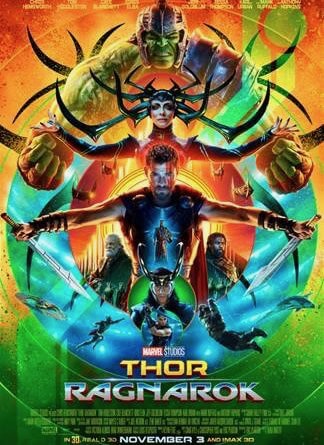 Thor: Ragnarok:
If you were to go back and in time and tell kid me that I would be writing about a Thor film, I would have laughed in your face. Well, here we are 30 years later. Not only am I writing about it, it's the third Thor movie! Who knew? Wonderful from start to finish: marvelous acting, great action and one more reason why Marvel just understands how to make a good, fun comic book movie.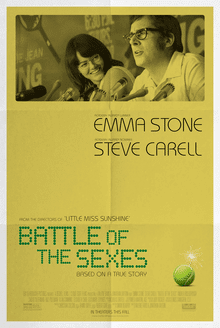 Battle of the Sexes:
Based on the true story of famous tennis match between Billie Jean King and Bobby Riggs. Wonderfully acted by Emma Stone and Steve Carell. This movie shows us the struggle and BS women have had to deal with, for like ever, and how Billie Jean King said no more: one more great film from this past year showing representation in a powerful way.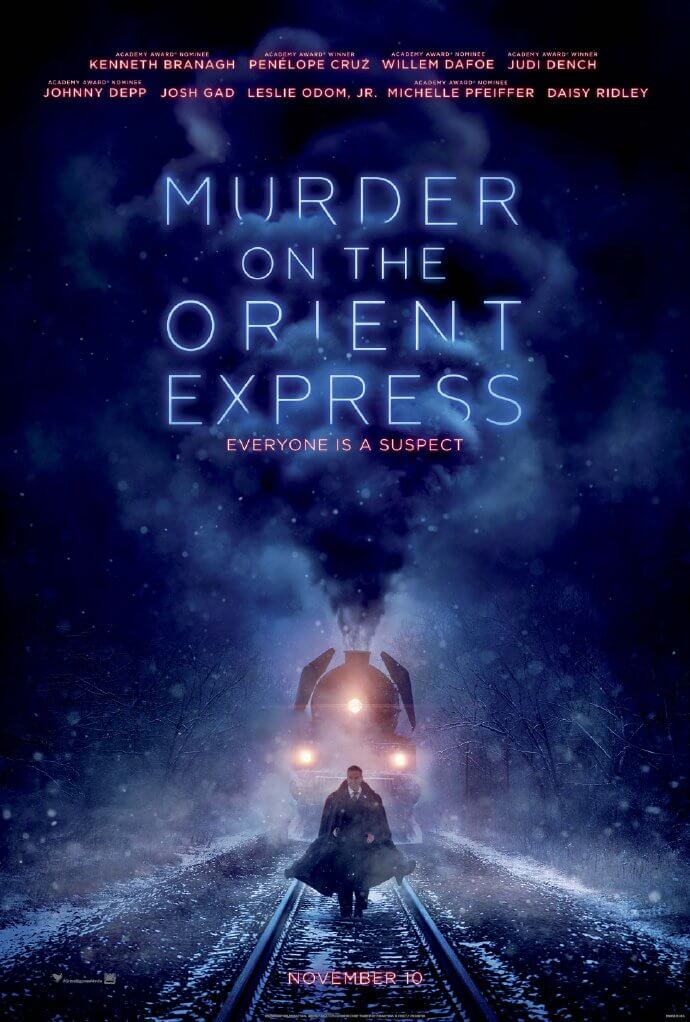 Murder on the Orient Express:
Yes it's been done. Many, many times. But damn, this was just one great epic film: a wonderful throwback to filmmaking where they built sets, had great writing, and astounding acting by some of the greatest actors working. And that was all you needed. Based on the greatest mystery novel of the same name by master crime novelist, Agatha Christie. It's a new take with very minor changes amazingly directed by Kenneth Branagh.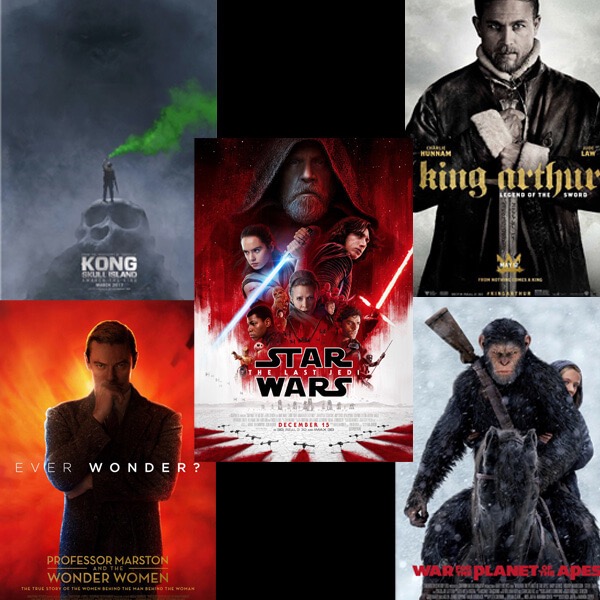 Honorable mentions worth seeing:
-Kong: Skull Island
-Star Wars: The Last Jedi
-Professor Marston and the Wonder Women
-War of the Planet of the Apes
-King Arthur: Legend of the Sword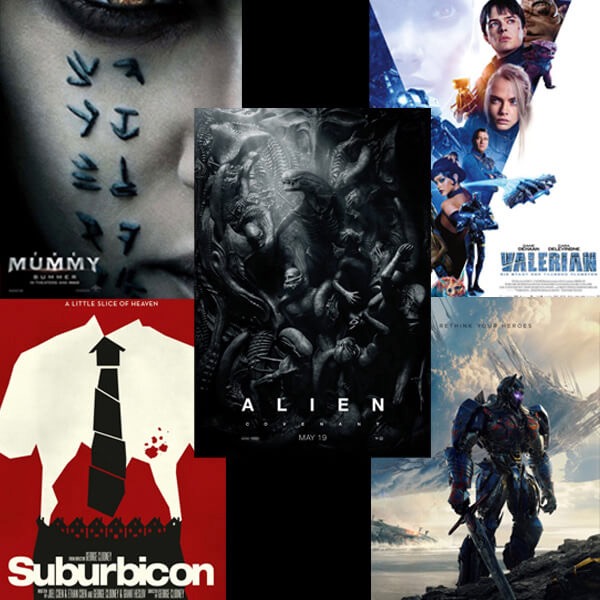 Worst movies no one should see. Ever. :
-Suburbicon
-Valerian and the City of a Thousand Planets
-Transformers: The Last Knight
-The Mummy
-Alien: Covenant