With not one, but two Halo games slated for release this year I have had Halo on the brain lately.  For many gamers of my age group Halo was the game that introduced us to the FPS experience and will always hold a special place in our hearts.  I can still remember learning to use the dual analog sticks to control Master Chief, slowly figuring out what has become a staple of modern gaming.  With Bungie passing the reins on to the guys at 343 Industries, I thought it would be a great time to take a look back at my Top 5 Halo Moments.
WARNING: THIS WILL CONTAIN SPOILERS BUT IN ALL HONESTY YOU SHOULD HAVE PLAYED THESE GAMES IF YOU ARE INTERESTED IN THIS LIST.  
5) Final Level of Halo 3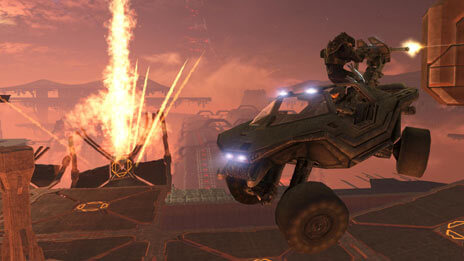 Reminiscent of the fantastic closing level of the original Halo, the final level of Halo 3 is a fitting send-off to Master Chief and Cortana.  With a buddy playing co-op, it's even more fun, one of you blasting down the Flood as the other does his or her best to avoid exploding platforms while running down masses of the Flood.
The level is pure exhilaration, a time to let loose and just have fun completing the saga of Master Chief.  Also everyone knows ramming enemies with vehicles is always enjoyable.