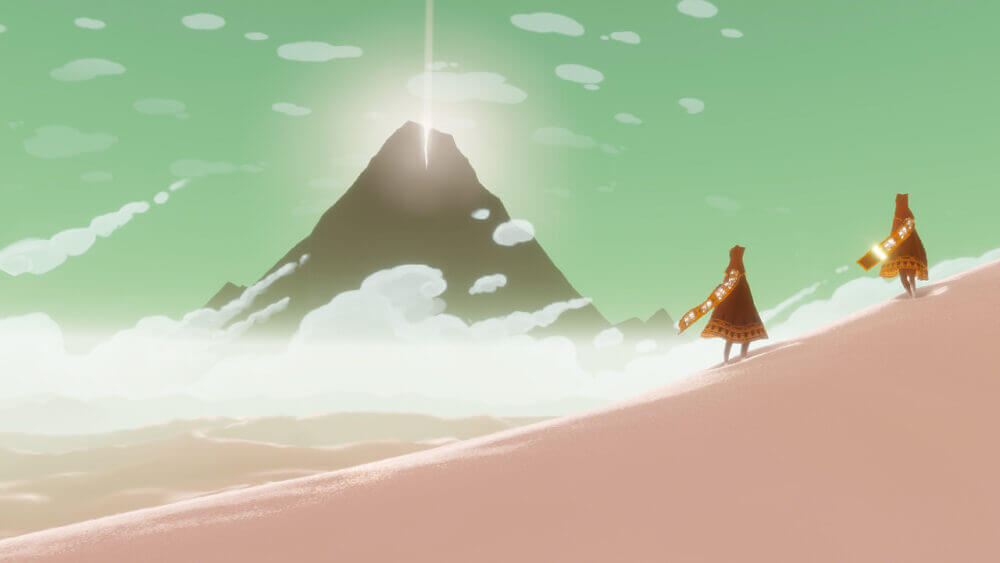 Like Flower before it, thatgamecompany's latest opus Journey features only elemental game design – yet that's enough.  Also like Flower, it's interactive in all the ways that matter. It's no surprise it's currently the fastest-selling PSN title of all time.
The setup is simple: a robed figure rises silently from the shifting sands of a trackless desert and walks forward into the headstone-strewn dunes. They are silent; they have no apparent origin or even discernible facial features beyond a pair of glowing eyes. We guess their mission from the cloven, gleaming mountain summit on the horizon. Between the sands and the summit are vast stretches of largely empty wilderness and long-abandoned ruins.
No reason for the pilgrimage is given, no concrete background for the pilgrim or their world is offered but that gleaned over time from reliefs and imagery. Journey is entirely wordless. Its emotional landscape is entirely dependent upon the player's response to these mythic overtones – and the emergent narrative that evolves as they randomly encounter other players.