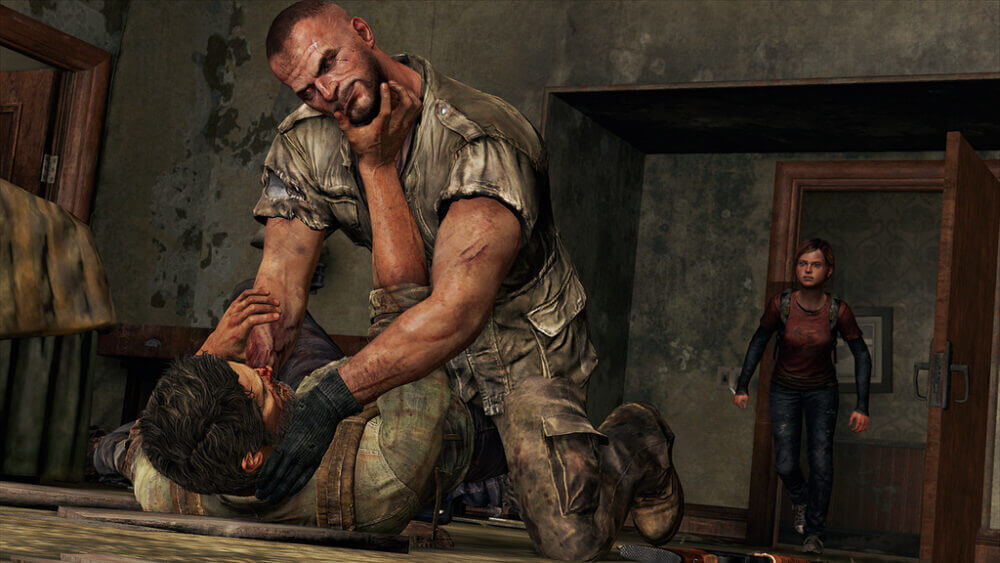 An extended video of gameplay footage is now available for Naughty Dog's upcoming survival-title The Last of Us, showcasing a chillingly hardscrabble post-apocalyptic existence.
Revealed at the Sony pre-E3 press conference, this sequence follows protagonists Joel and Ellie as they skulk through a section of long-abandoned cityscape, now overgrown with vegetation and haunted by a gang of scavengers who prey opportunistically on "tourists" like the two. The contrast between the duo is striking – though both are subdued and focused on survival, Ellie is curious and regularly shocked by her counterpart's ruthless actions.
Gameplay seems driven by survivalistic concerns – no regenerating health, dangerously-armed enemies wielding a variety of guns and improvised weapons, and the ability to cobble together weapons from scraps such as molotov cocktails. Though players control Joel, Ellie occasionally jumps in to help at crucial intervals – whether this is scripted or a function of Ellie's AI is unclear.