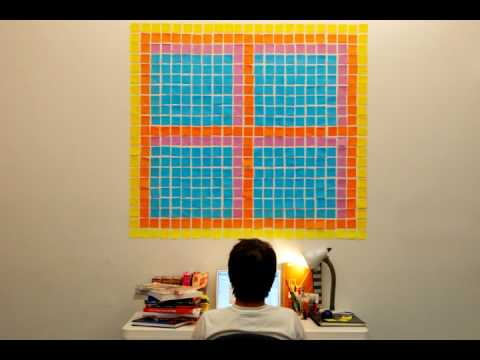 One word: CREATIVE!
I like post-its, I use them often. I stick them every where. On my walls, on my computer monitor, on my lappy, and my head…..
I think everyone can relate to this guy when it comes to working and deadlines. I like how they even included the bullshitting part. That was a plus. because dont we all do that? =)
Wanna see how they did it?
Click after the break….