Recently, the gaming community was blessed with the glorious holiday known as Free RPG Day!
June 18th marked this annual occasion nationwide at participating game retailers, and the guys of Comic Issues made our way to Pair-A-Dice Games in Vista, CA to support the gaming hobby and promote the interest to all ages.  The owner of Pair-A-Games, Rob North, was gracious enough to allow CI to take pictures of the amazing swag available from companies like Paizo, White Wolf, Wizards of the Coast, Pinnacle Studios, Q-Workshop, and many more, before they were made available to the public.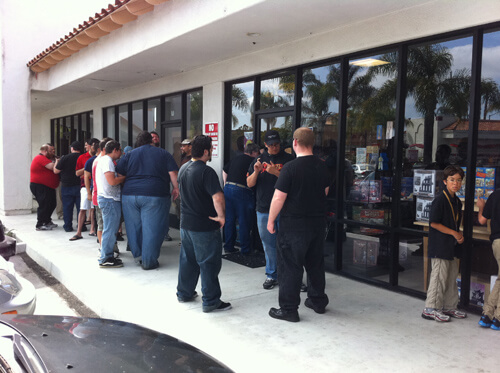 The store looked amazing during our run-through, and it's always surprising at how much product can fit into every nook and cranny of the store while not interfering with its clean and appealing atmosphere.  A line of over 50 people outside waited anxiously to enter, with many more passing through when the doors opened for the event.
The guys of CI were privileged to play in a Fantasy Flights: Black Crusade demo, a gritty, futuristic setting interwoven with fantasy elements.  Black Crusade really piqued my interest – and the chance for gamers of all stripes, newbie or experience, to explore the new products is the entire point of Free RPG Day.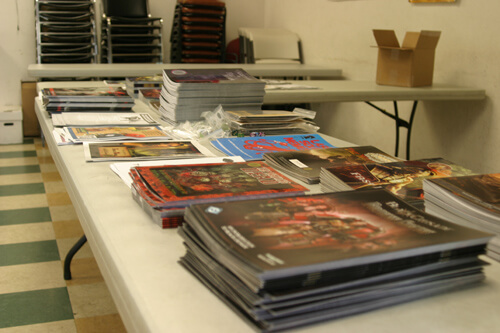 Other demos that were being playtested at the store included titles like Paizo's" We Be Goblins" module, running a party of first level adventurers playing as goblins who come across a weird artifact known as fireworks!!  White Wolf's World of Darkness demo involved the group delving into the mysteries of a haunted house. And, of course, there were many others.
It was amazing to see all of the young gamers there, especially two that were from http://epicrpgblog.blogspot.com – Epic Ian and Epic Sean.  These were awesome kids trying to introduce the gaming hobby to the younger generation.
This event was one not to be missed, and if you were one of the unfortunate few who were unaware of Free RPG Day, or decided to pass on it, make sure you head to your local FLGS and ask them about next year's Free RPG Day!
If you're lucky enough to be in Southern California for next year's event, make sure you stop by Pair-A-Dice Games' new storefront. As of this month, their new space will include an incredible gaming room and tons of floor space for all of you Warhammer fans.  They will also be providing a private gaming room that can be rented out by the hour for a nominal fee.
So grab a gaming module, kidnap some friends, and gather round the table for the fun and excitement of tabletop RPGs.