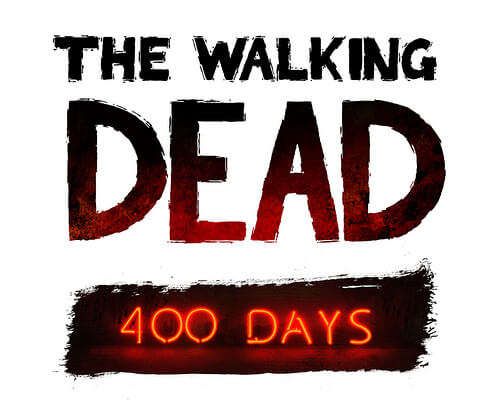 Fans of TellTale Games' award-winning The Walking Dead anxious for something to tide them over while waiting for Season 2 can look forward to a bridging story DLC entitled The Walking Dead: 400 Days. An anthology of five distinct tales united by a common location, 400 Days promises pressure-cooker situations, and TellTale's demonstration – a tense chapter about a convict named Vince – was plenty convincing.
400 Days takes place over five chapters, each starring a different protagonist passing through a stretch of Georgia highway and a nearby truck stop at different times during the eponymous "400 days" from the initial outbreak. Though Lee and Clementine, the protagonist duo from Season 1, are nowhere to be seen, the effects of their actions reverberate (if Season 1 has been completed) into 400 Days, just as the events of 400 Days will influence Season 2.
TellTale has set out to give each of the five scenarios in 400 Days a different theme, with each providing a distinct scenario and a corresponding story tone and aesthetic. Vince's tale begins on Day 2 of the outbreak with him murdering a pleading victim, then having to decide what to do with the gun and how to escape. His escape fails, and, a smash cut reveals him shackled to the floor on a prison bus with two other convicts, chatting about their respective crimes while the bus is stuck in traffic. Needless to say, complications of the undead variety ensue, and eventually Vince has make the ugly choice: who of his trio will die so the other two can live?
The meat of gameplay should be familiar to fans of The Walking Dead: a collection of dialogue and choice sequences. The hallmark naturalistic dialogue is still with us; both of Vince's companions could easily be one-dimensional caricatures, but given the extremely limited timeframe in which we meet them they display a human mixture of virtues and foibles. Moral ambiguity was built into the sequence – no one participant is squeaky clean, and no golden ending presented. The player is given just enough characterization to feel sympathy for Vince's two companions, but not enough to clearly determine who is the more virtuous person and make the decision easy. Production values were strong across the board, but the highlight was the voice acting – the cell-shaded graphics are more a matter of taste.
The Walking Dead: 400 Days is scheduled for a July release on Microsoft Windows, Mac OS X, iOS devices, Xbox 360, and PlayStation 3, for a $4.99 price tag. A special bundle including the PlayStation Vita, the original Season 1, and 400 Days will be released in August.