The San Diego Comic-Con is great at bringing things to the public they have never seen before, or giving them the chance to experience something near and dear to them. This year was no exception, particularly thanks to South Park and Comedy Central. Once again South Park was right in the middle of Comic-Con and the heart of San Diego's Historic Gaslamp district. There attendees could wait in line and have an experience made just for South Park fans.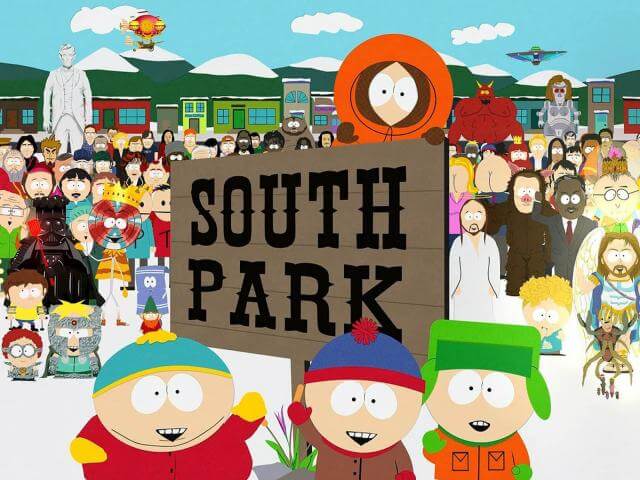 This year was a promotion for two things: South Park's 20th season premiering this fall, and their new video game that comes out in December: South Park: The Fractured but Whole. Here fans stood in line, a line that had been decorated with many South Park characters for the sheer purpose of taking pictures with them. That's it. And it was amazing.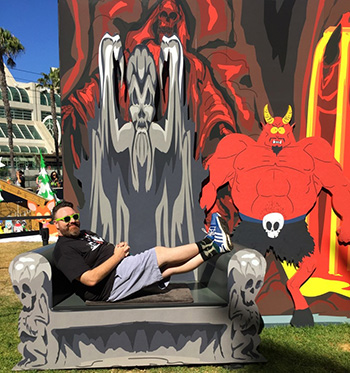 You could also learn about their new Official South Park App, which has sound bites, quotes and dialogue from each character saying their most famous things. Which sounds like it could get old very fast, but trust me, it doesn't. Also you could have yourself turned into a South Park character with the help of one of the many employees with their tablets, who then emailed you your South Park self.
But what made the South Park Experience awesome was that they had placed 20 famous scenes from throughout the 19 seasons of South Park, which you and your friends could interact with. It was one of the best things I have ever done at Con, and I have been going for over 15 years now. You could get your picture taken with Satan, Cartman or even Mr. Hankey, The Christmas Poo.
After winding yourself though the 20 completely different and funny scenes you end the line in The Coon and Friend's Headquarters. Which, if you're a fan of the show, you know is where our cast of characters hang out when they are in their superhero costumes. Here we got to see a trailer for the new video game, some costumes on display, and hear Cartman's voice yell at us. For die-hard South Park fans, this was heaven. So once again South Park shows they're still relevant, still funny as hell, and just getting better.